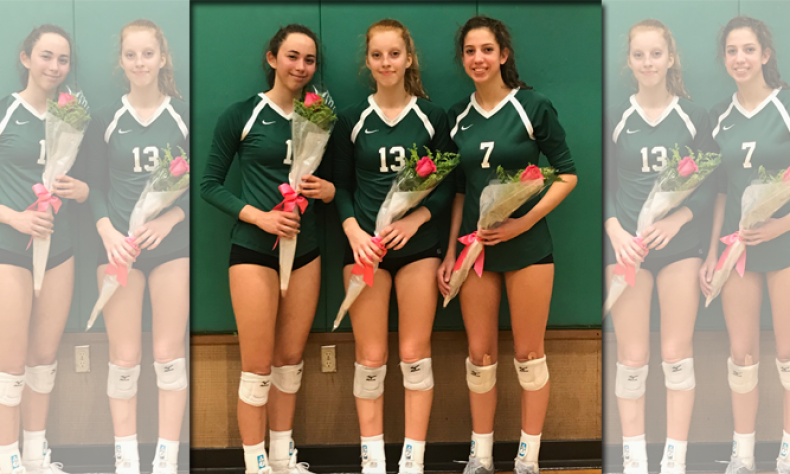 From STAFF REPORTS One thing is for certain. If Westridge is to share the Prep League title for the second year in a row, it won't be with Chadwick. The Tigers made sure of that Tuesday when they finished off the season sweep of the Dolphins. Westridge won by scores of 25-15, 25-15, and 25-19. […]
From STAFF REPORTS
One thing is for certain.
If Westridge is to share the Prep League title for the second year in a row, it won't be with Chadwick.
The Tigers made sure of that Tuesday when they finished off the season sweep of the Dolphins.
Westridge won by scores of 25-15, 25-15, and 25-19.
The win pushes the Tigers to 16-1 overall, and 8-0 in league, which gives them a one-game lead over Poly.
The Panthers and Tigers will meet in the season finale on October 23 at Poly.
Allison Martinez continued to lead the way for Westridge with 15 kills, 11 digs and an ace.
Makana Meyer added 11 kills, 11 digs and 5 aces for the Tigers.
Eryn Boken chipped in with 5 kills and Kathleen Chen had 4 kills.
Emmie Barnard had a game-high 39 assists, as well as 2 digs and an ace.
Krystal Raymundo added 21 digs for the Prep League leaders.
Prep League Standings:
Westridge (16-1 overall, 8-0 in league)
Poly (16-3, 7-1)
Mayfield (8-11, 7-3)
Flintridge Prep (11-6, 4-5)
Chadwick (7-8, 3-5)
Rio Hondo Prep (9-7, 1-7)
Firebaugh (0-12, 0-9)