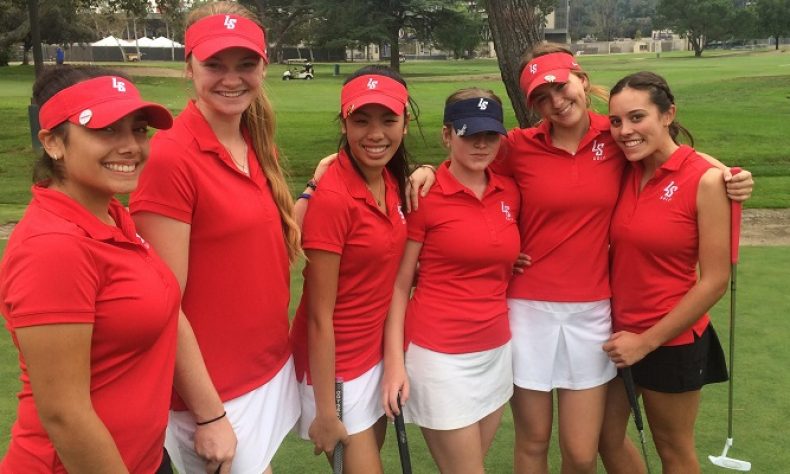 From STAFF REPORTS La Salle coach Steve Haderlein has his Lancers playing their best golf of the season, and just in time. The Lancers defeated St. Paul, 257-296 on Wednesday, and secured the second spot in the Camino Real League. Makenna Hicks led the way with a 46. Collette Allen shot a 49, Josephine Lo […]
From STAFF REPORTS
La Salle coach Steve Haderlein has his Lancers playing their best golf of the season, and just in time.
The Lancers defeated St. Paul, 257-296 on Wednesday, and secured the second spot in the Camino Real League.
Makenna Hicks led the way with a 46.
Collette Allen shot a 49, Josephine Lo a 51 and Ahtziri Rios-Aguirre a 53.
Sophie Woodman rounded out the top 5 for La Salle with a 58.
The Lancers (6-3) will play in the league finals on October 16 & 20th.
Quotable:
La Salle coach Steve Haderlein: "It was a great win. The girls recorded their lowest score of the year today and on an away course at that. It's great to see them finish strong and prepared for next week's league tournament."