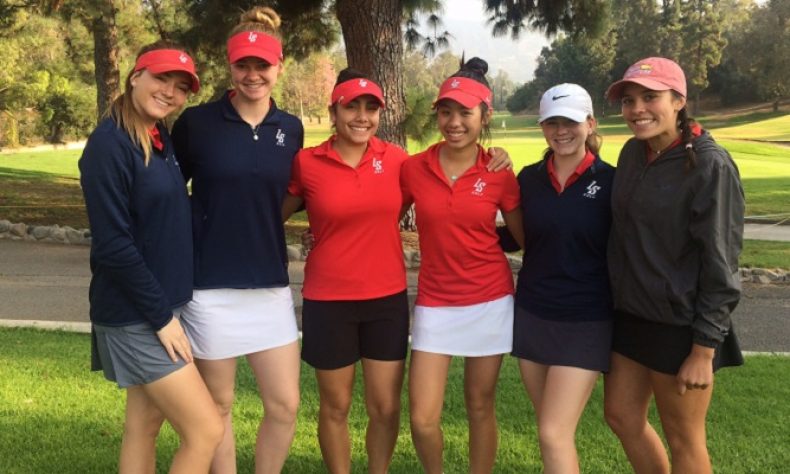 From STAFF REPORTS La Salle saw all six of its golfers advance to the Camino Real League finals after solid performances earlier in the week. But the last girl standing on Thursday for the Lancers was Makenna Hicks. She finished in the top 4, and will tee off Monday at the Soule Park Golf Course […]
From STAFF REPORTS
La Salle saw all six of its golfers advance to the Camino Real League finals after solid performances earlier in the week.
But the last girl standing on Thursday for the Lancers was Makenna Hicks.
She finished in the top 4, and will tee off Monday at the Soule Park Golf Course in Ojai.
Ashley Mayo, Sophie Woodman, Ahtziri Rios-Aguirre, Josephine Lo and Collette Allen earned second team All-League honors.
Hicks' top 4 showing also earned her a spot on the Camino Real League's first team.
Quotable:
La Salle coach Steve Haderlein: "The girls moved to a higher level these last couple weeks. Today we had six players in the final round and one advancing to the first round of CIF. The work that they put in earlier in the year paid off these last couple weeks."