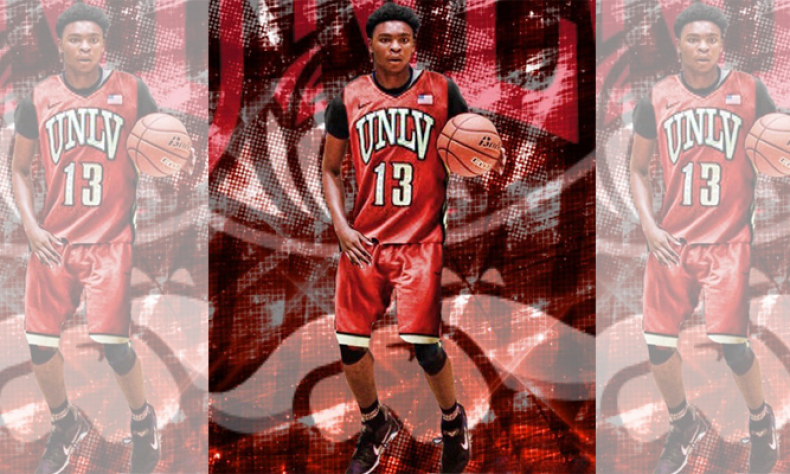 Bryce Hamilton, the 6'4" former high-scoring shooting guard for the Pasadena High School Bulldogs, will suit up for the University of Nevada Las Vegas Rebels. He announced the move in an October 24th Twitter post. It read, "Blessed to say that I have Officially committed to the University of Nevada Las Vegas #GoRebels." Hamilton scored […]
Bryce Hamilton, the 6'4" former high-scoring shooting guard for the Pasadena High School Bulldogs, will suit up for the University of Nevada Las Vegas Rebels. He announced the move in an October 24th Twitter post. It read, "Blessed to say that I have Officially committed to the University of Nevada Las Vegas #GoRebels."
Hamilton scored 65 points and grabbed 17 rebounds in a pair of CIF- State Division 2 playoff games. He also averaged 24.6 points, and 8.2 rebounds per game as a junior at Pasadena High School and UNLV was among the first schools to offer him a scholarship.
According to Rivals.com, Hamilton is currently rated as the No. 74 recruit in the nation with offers from schools such as UNR and Arizona State.
Hamilton joins Clark guard Trey Woodbury as a member of UNLV's 2018 class. Like Hamilton, Woodbury projects as a scoring guard.