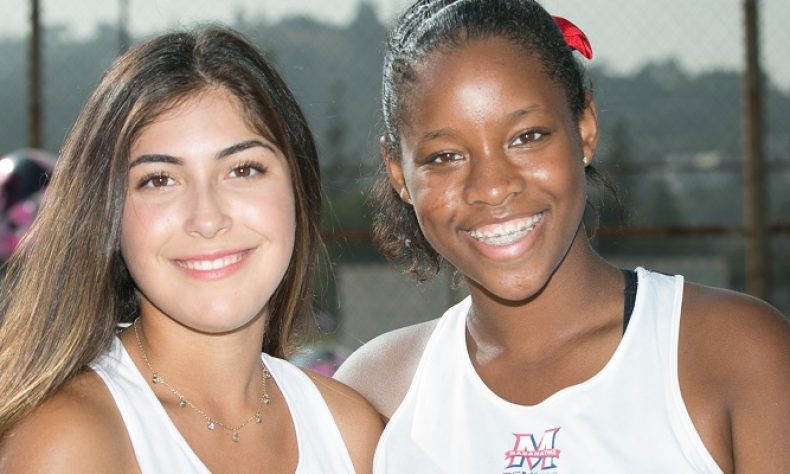 By ARTHUR HSIEH It was like a heavyweight fight, with two evenly-matched teams matching each other blow for blow. The first round ended with a 3-3 tie, the second round in a 6-6 tie, before concluding the third round in a 9-9 tie. Opportunities were there for both the Owls and the Lady Minutemen to […]
By ARTHUR HSIEH
It was like a heavyweight fight, with two evenly-matched teams matching each other blow for blow. The first round ended with a 3-3 tie, the second round in a 6-6 tie, before concluding the third round in a 9-9 tie.
Opportunities were there for both the Owls and the Lady Minutemen to take the match, but each team showed determination and resolve to overcome late-set deficits and pull out victories from the jaws of defeat. Every member of the team contributed key wins for Maranatha, with Angela Hsieh winning two sets, and Malena Smith and Rose Zhang each winning one set for MHS.
The dynamic duo of Maddie Hernandez and Michael Wilkins turned in a monster performance, going 6-0, 6-0, 6-0 and securing the win on games for the Lady Minutemen. The teams of Hellen Hong/Stella Wang and Reagan Atallah/Aria Haver-Hill each won one set.
The top-seeded Lady Minutemen stay on the road for their quarterfinal match on 11/6/17 vs.the winner of Lasalle v. Montebello.