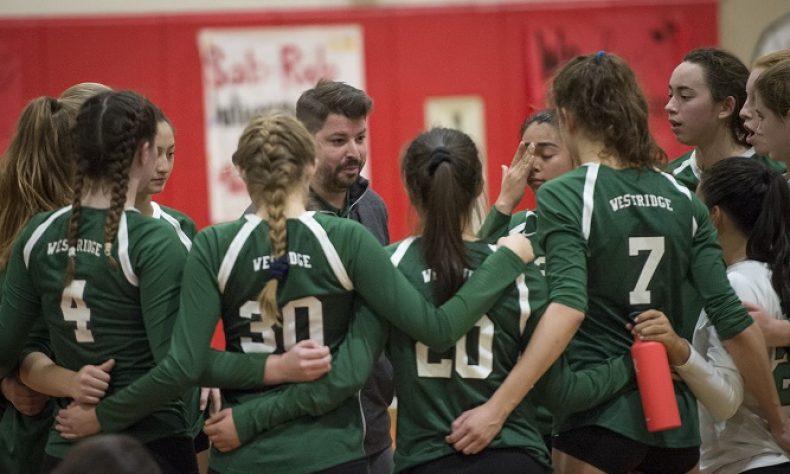 From STAFF REPORTS In many ways, an era ended Saturday night for the Westridge volleyball program. The Tigers fell in four games at Olympian in the second round of the CIF State Division 2 playoffs. A gutsy Westridge team limped into the Eagles gym after a 142-mile bus ride. Olympian (30-7) earned an 18-25, 25-18, […]
From STAFF REPORTS
In many ways, an era ended Saturday night for the Westridge volleyball program.
The Tigers fell in four games at Olympian in the second round of the CIF State Division 2 playoffs.
A gutsy Westridge team limped into the Eagles gym after a 142-mile bus ride.
Olympian (30-7) earned an 18-25, 25-18, 25-21 and 26-24 victory over the visiting Tigers.
Allison Martinez, arguably the area's most dynamic player, led the way with 27 kills, 6 digs, 2 aces.
Makana Meyer, her partner in crime, added 13 kills and 20 digs.
Eryn Boken, the third of the three standout seniors, finished with 6 kills, 4 digs, 3 aces
Julia Cruz added 21 digs and 2 aces.
And Krystal Raymundo chipped in with 40 assists and 21 digs.
Westridge only lost two matches all year (in a 3-of-5-game format) and it was to CIF-SS Division 3 champion Sierra Canyon in the CIF-SS semifinals, and this match to the Eagles.
The loss brings to an end a remarkable run for not only Martinez, Meyer and Boken, but also their head coach.
Otto Lacayo, the Pasadena Sports Now's 2016 Girls Volleyball Coach of the Year won back-to-back Prep League championships, including their first outright title since 2006.
They also made consecutive trips to the CIF-SS semifinals and won state playoff games in each of the last two years.
Lacayo has accepted a job in Brooklyn, and he'll soon be leaving California to New York in the hopes of building the same kind of club program he helped build at San Gabriel Elite.
It also brings to an end the tremendous duo of Allison Martinez and Makana Meyer, who made up what we considered the area's best 1-2 punch.
Martinez will take her talents to Cal State Long Beach and Meyer has yet to announce where she'll continue her career at.
"I love that team. They gave me everything they had every night," Lacayo said. "They played hurt, sick, exhausted, and I am very proud of them. It was very emotional after the match tonight."
Ironically enough, Olympian now has to make the same drive Westridge made on Saturday.
The Eagles will face off with La Salle at 7, as the Lancers swept Del Norte behind 15 kills from Claire Forrest in their second-round match up Saturday evening.