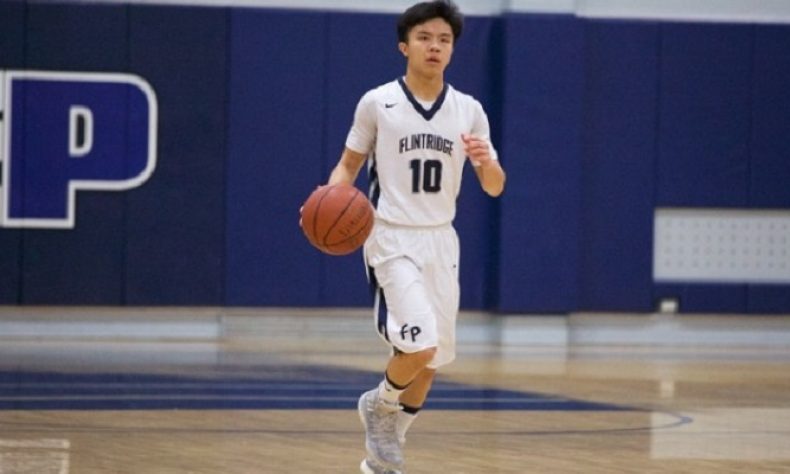 From STAFF REPORTS South Pasadena took its first lead in Wednesday's Providence Tournament contest with Flintridge Prep with 5 seconds to play. But don't fret, Rebels' fans, Jonathan Le will save the day. Le hit a 3-point basket as time expired to lead Prep to a 65-63 victory. Le had a game-high 17 points for the […]
From STAFF REPORTS
South Pasadena took its first lead in Wednesday's Providence Tournament contest with Flintridge Prep with 5 seconds to play.
But don't fret, Rebels' fans, Jonathan Le will save the day.
Le hit a 3-point basket as time expired to lead Prep to a 65-63 victory.
Le had a game-high 17 points for the Rebels.
Brandon Gunning finished with 11 points, Jack Cartwright had 9 points and both Kevin Ashworth and Jon Au contributed 7 points apiece for the Rebels.
Alan Quan led South Pasadena with 15 points, Danny Rios added 13 points and Nick Corvino had 12.
Quotable:
Flintridge Prep coach Garrett Ohara: "Their defense forced us to play at a rapid pace, and the early first quarter lead evaporated. After South Pasadena took its first lead with five seconds left, Johnny Le pushed the ball up the court and drained a 23-foot shot as time expired. The team showered resilience and great focus in the closing seconds."
Flintridge Prep Scoring: Jonathan Le 17, Brandon Gunning 11, Jack Cartwright 9, Kevin Ashworth 7, Jon Au 7, AJ Nicassio 6, Zach Kim 4, John Lytle 2, Majeed Ismail 2.
South Pasadena Scoring: Alan Quan 15, Danny Rios 13, Nick Corvino 12, Matthew Mayemura 7, Sebastian Au-Rivera 6, Jalen Park 4, Ben Kent 4, Ryan Chuang 2.
Box Score:
FP: 22-15-12-16-(65)
SP: 12-20-13-18-(63)
Records: Flintridge Prep 2-0; South Pasadena 1-1.