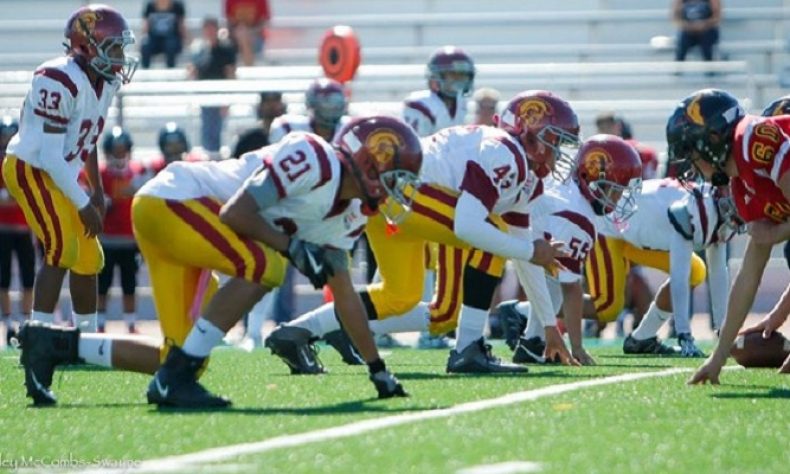 From STAFF REPORTS | Photography by Shirley McCombs-Swayne In the last year and a half or so, there have been many firsts. The Chicago Cubs won their first World Series title in over 100 years, and the Houston Astros' 7-game victory over the Dodgers earned their franchise the first championship in team history. And while […]
From STAFF REPORTS | Photography by Shirley McCombs-Swayne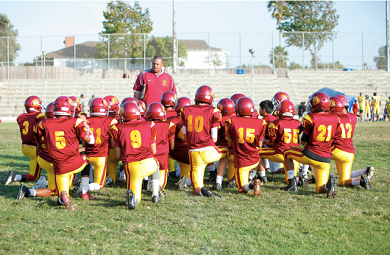 In the last year and a half or so, there have been many firsts.
The Chicago Cubs won their first World Series title in over 100 years, and the Houston Astros' 7-game victory over the Dodgers earned their franchise the first championship in team history.
And while Pop Warner isn't Major League Baseball, the Pasadena Trojans are the first Pop Warner team from Pasadena to play in the their sport's biggest game.
Pasadena has qualified for the Super Bowl in Orlando, Florida, at the ESPN Wide World of Sports Complex.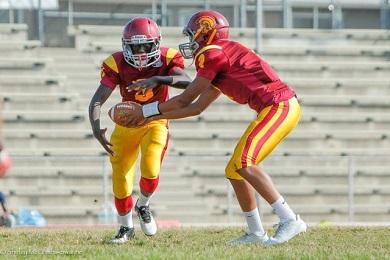 Their first game is Monday afternoon, December 4, when they face the Berlin Seahawks at 2.
The Trojans second game is next Thursday, December 7, against the Lehigh Acres Raiders at 3.
The 17-player team is 8-2 on the season and are coached by Ron Jones, who is both a Muir High School and Oregon State University graduate.
Jones is in his ninth year.
The Pasadena Trojans have 19 former players currently competing at the Division 1 college level and they replaced six key players from last year's team.
In spite of many injuries this season, the Trojans have used their versatility to represent Pasadena on their sport's highest stage.
If you can help fund their players and coaches journey to Florida, a GoFundMe account has been set up for those who are able and wanting to support this historic run.
The page can be accessed here: https://www.gofundme.com/jv-pasadena-trojans-to-florida
Many of the Trojans have played together since they were 5 years old.
The players, coaches and cheer squad are flying out to Orlando this Friday.
For those with any questions as to how they can help, please contact Gabrielle Jones, the Pasadena Trojans President via email PasadenaPopWarner@gmail.com.