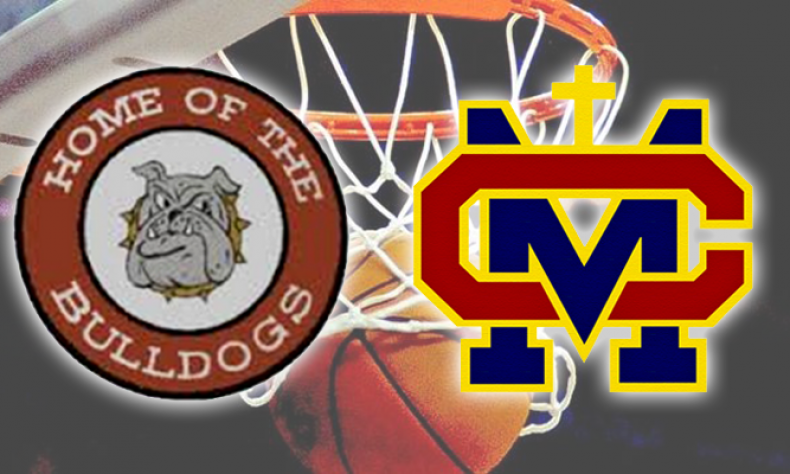 From STAFF REPORTS You could make a solid argument that Pasadena's Bryce Hamilton and Darius Brown II are the two best players in the area, and certainly the best 1-2 punch in not only the Pasadena area, but the southern section. It's not often, though, two stars can outscore an opponent on their own, let […]
From STAFF REPORTS
You could make a solid argument that Pasadena's Bryce Hamilton and Darius Brown II are the two best players in the area, and certainly the best 1-2 punch in not only the Pasadena area, but the southern section.
It's not often, though, two stars can outscore an opponent on their own, let alone a competitive program like Cantwell-Sacred Heart.
But that's exactly what Hamilton and DBII did on Thursday night at Maranatha in the second round of the Rose City Roundball Classic.
PHS cruised by the Cardinals, 73-52, after outscoring Cantwell-Sacred Heart, 34-11, in the second half.
Hamilton finished with 32 points and 4 rebounds, and he shot 12-of-20 from the field.
DBII was back into his shooting form, and making 8-of-12 shots for 27 points.
The senior point guard made 5 of his 9 three-point attempts and had four assists and three rebounds.
Darius Mason added 10 points and 5 rebounds and Tavian Percy scored 4 points and grabbed a team-best six rebounds.
Pasadena (2-0) continues tournament play Friday night when they take on Loyola in the semifinals at 6:30 at Maranatha.
Quotable:
PHS coach Tony Brooks: "For the first two games¸ I thought we fought hard but we haven't always played smart. Like any team we are a work in progress and we must continue to get better. I like the leadership that we are getting from Bryce and Darius Brown but we need more guys to step up and play their parts more effectively, especially defensively. Tonight, we were challenged and I like how we responded in the second half to stretch the lead. But in order for us to reach our potential, we have commit to playing effectively for 32 minutes."
Cantwell-Sacred Heart coach Alon Margalit: "We played a great first half and executed our game plan, but the wheels came off in the 2nd half. PHS is probably one of the top teams in the state and you have to give them credit. We will learn from this game and continue to get better."
PHS point guard Darius Brown II: "We had a rough first half, especially defensively. At halftime, we made adjustments and followed through on the game plan and extended our lead. I hit the shots when they came. Bryce did a good job of driving and kicking (the ball out)."
Box Score:
PHS: 19-20-16-18-(73)
CSH: 16-18-5-11-(52)