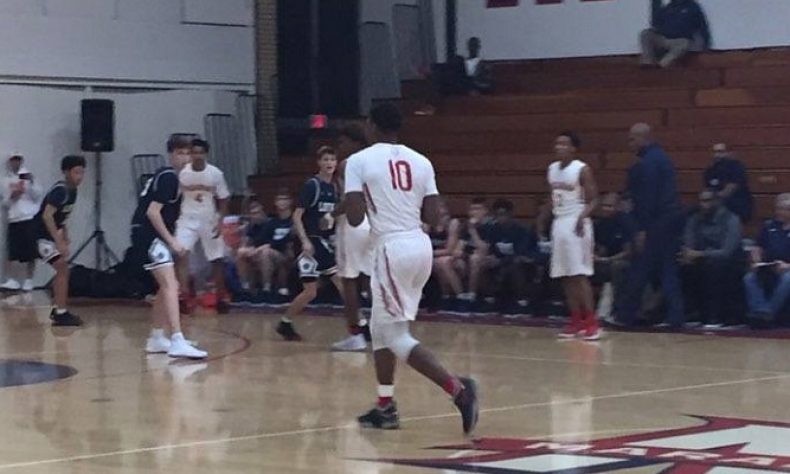 From STAFF REPORTS So far, so good. The Pasadena boys basketball program is 3-0 in the Rose City Roundball Tournament at Maranatha. The Bulldogs have defeated Eagle Rock and Cantwell-Sacred Heart, and then PHS took out Loyola on Friday night, 80-54, in the semifinal round. In the three wins, PHS has a margin of victory […]
From STAFF REPORTS
So far, so good.
The Pasadena boys basketball program is 3-0 in the Rose City Roundball Tournament at Maranatha.
The Bulldogs have defeated Eagle Rock and Cantwell-Sacred Heart, and then PHS took out Loyola on Friday night, 80-54, in the semifinal round.
In the three wins, PHS has a margin of victory of 226-137.
The Bulldogs will face Oak Park (5-2) Saturday night at 8 in the tournament championship at Maranatha.
Bryce Hamilton led the way offensively with 34 points.
Hamilton made 15 of 20 shots, and had 5 rebounds, 4 assists and 3 blocks.
Darius Mason added 13 points, 6 rebounds and 6 assists for the Bulldogs.
Darius Brown II finished with a double-double.
DBII had a game-best 11 assists, to go along with his 11 points, and he also added 4 steals and 3 rebounds.
Tavian Percy contributed 9 points, and the Florida transfer again led the Bulldogs in rebounds with 9.
Oakpark has tournament victories over an Australian team from Higgins (73-46) in the first round, Maranatha (72-57) in the second round and a 64-52 victory over Muir in the semifinals.
PHS scoring: Bryce Hamilton 34, Darius Mason 13, Darius Brown II 11, Tavian Percy 9, Roman Soloman 6, Denis Makhlin 3, Kalonji West 2, Jesse Watkins 2
Box Score:
Pasadena: 21-23-19-17-(80)
Loyola: 13-17-13-11-13-(54)