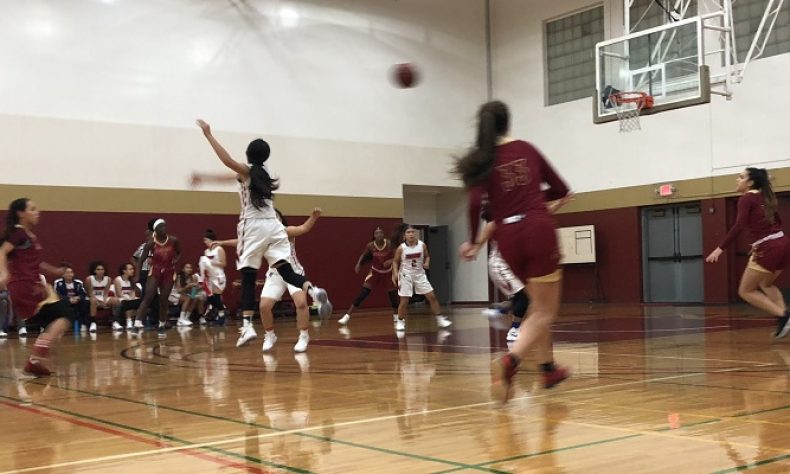 From STAFF REPORTS La Salle got off to a quick, 6-0 start to the 2017-18 season. The Lancers not only won the San Marino Tournament, they enjoyed comfortable margins of victory. But every good thing has to come to an end. Alemany, a Mission League power, humbled the solid Lancers' program with an 86-38 victory […]
From STAFF REPORTS
La Salle got off to a quick, 6-0 start to the 2017-18 season.
The Lancers not only won the San Marino Tournament, they enjoyed comfortable margins of victory.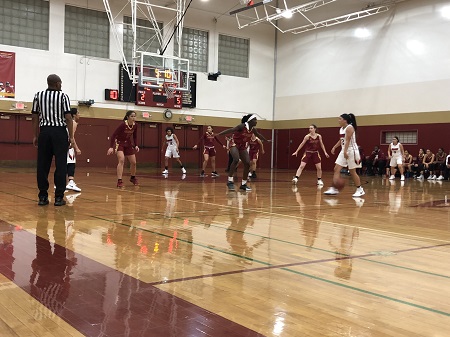 But every good thing has to come to an end.
Alemany, a Mission League power, humbled the solid Lancers' program with an 86-38 victory in the first round of the Burroughs Tournament on Monday night.
The Warriors got off early and took a 50-16 lead into the break.
Aminata Dosso led Alemany with a game-best 24 points, and Isabelle Hernandez chipped in with 13 points for the Warriors.
Julia Macabuhay and Brianna Antillon had 14 points apiece for La Salle.
Alyssa Arroyo finished with 8 points.
La Salle only had four players score on Monday, and Macabuhay, Antillon and Arroyo accounted for 37 of the Lancers' 38 points.
La Salle will continue Burroughs Tournament play today (Tuesday) when they take on Hart (0-3) at 7:30.
Box Score:
LS: 9-7-8-14-(38)
A: 20-30-19-17-(86)
Alemany Scoring: Dosso: 24, Hernandez: 13, Castillo: 11, Bambrick: 10, Stoenr 9, Manzano: 8, Hardy: 6, Orozco: 3, Semana: 2 points
La Salle Scoring: Antillon 14, Macabuhay 14, Arroyo 8, Ortiz 1
Records:
La Salle (6-1); Alemany (4-1)