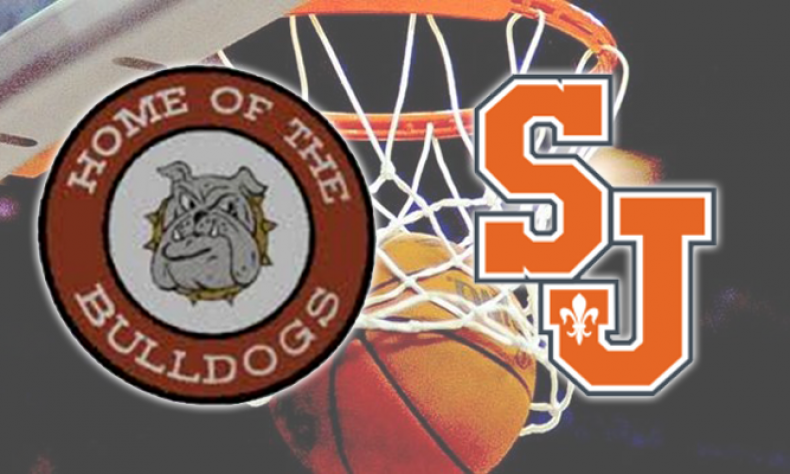 By JETT DEL MUNDO After finishing their first tournament of the season in third place (Mark Keppel) PHS' early season statement win came at the expense of ML King (Riverside), who ended last season with a record of 28-2. The Pasadena Bulldogs (4-1) are eager to be tested at the always challenging John Burroughs Tournament. […]
By JETT DEL MUNDO
After finishing their first tournament of the season in third place (Mark Keppel) PHS' early season statement win came at the expense of ML King (Riverside), who ended last season with a record of 28-2.
The Pasadena Bulldogs (4-1) are eager to be tested at the always challenging John Burroughs Tournament.
The veteran Bulldogs opened with a non-bracket game loss vs Rowville of Australia.
Their opening round game was a victory vs Mayfair (61-31), followed by another season statement win of Div 3AA #7 ranked opponent St. Joseph of Lakewood.
The PHS Bulldogs soundly defeated St. Joseph (Lakewood), 71-56.
PHS was led by sophomore point guard Kamesha Moore, who had 26 points, 10 rebounds, 5 steals, 4 deflections and 5 assists.
Senior forward Taurie Magee had 23 rebounds, 10 points and a block.
Senior Mariah Cathcart contributed 11 points, 7 rebounds, 2 steals and 7 assists.
Senior Amber Townes contributed 7 rebounds and 4 points.
Freshman forward Kameria Pigeé added 12 points, 10 rebounds and a steal.
The PHS Bulldogs now advance to the tournament semifinals vs Village Christian.
The game will be played on Friday at 3:30 at John Burroughs HS.
The tournament championship will be held on Saturday.
Box Score:
St. Joseph: 11-15-12-18-(56)
Pasadena: 19-18-19-15-(71)