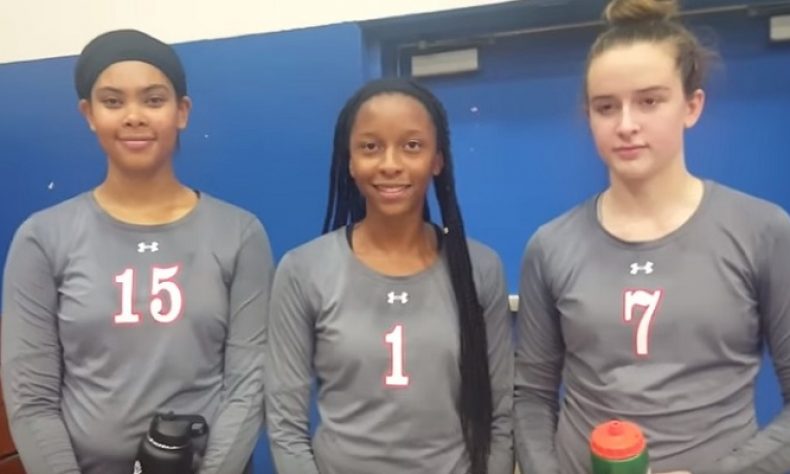 L-R: Taurie Magee, Divine Johnson, Sophie Lindsay From STAFF REPORTS Pasadena had its best season in over a decade. The Bulldogs finished fourth in the Pacific League and then won their first CIF-SS playoff match since early in George W Bush's second term (2006) when they defeated San Marino in four games, and on the […]
L-R: Taurie Magee, Divine Johnson, Sophie Lindsay
From STAFF REPORTS
Pasadena had its best season in over a decade.
The Bulldogs finished fourth in the Pacific League and then won their first CIF-SS playoff match since early in George W Bush's second term (2006) when they defeated San Marino in four games, and on the road.
Pasadena (15-10) won six more matches than the year before and almost matched the Bulldogs win total from 2015 and 2016 combined.
For all their success, you might have expected more when the Pacific League honors came out, but the Bulldogs saw just two players on the all-league list.
Taurie Magee, one of the area's most complete athletes, rightfully earned first-team honors.
The senior middle blocker more than did her part, and she's now on the basketball court and leading the way for the Bulldogs.
Senior Sophie Lindsay was 'honorable mention' for the Pacific League.
Pacific League champion Burroughs was afforded four first-team selections, including Marin Grote as the league's Player of the Year.
Muir's Sophia Grimes joined Lindsay on the honorable mention list.
The head coaches of Arcadia, Burbank and Glendale were named 'tri-coaches' of the year.
What may seem odd is that Burroughs coach Edwin Real, the league champs, was not part of the three coaches of the year.
Even more odd was that Glendale went 6-14 overall, and 3-10 in league, and they finished in sixth place.
Jeffrey Thai, the Nitros coach, was recognized ahead of first-year PHS coach Emily Fuentes, despite the historical run she led.
PHS also had a win over third-place Burbank.
2017 Pacific League Standings:
Burroughs (24-7)
Arcadia (22-7)
Burbank (17-7-1)
Pasadena (15-10)
Crescenta Valley (9-15)
Glendale (6-14)
Hoover (1-17)
Muir (2-15)