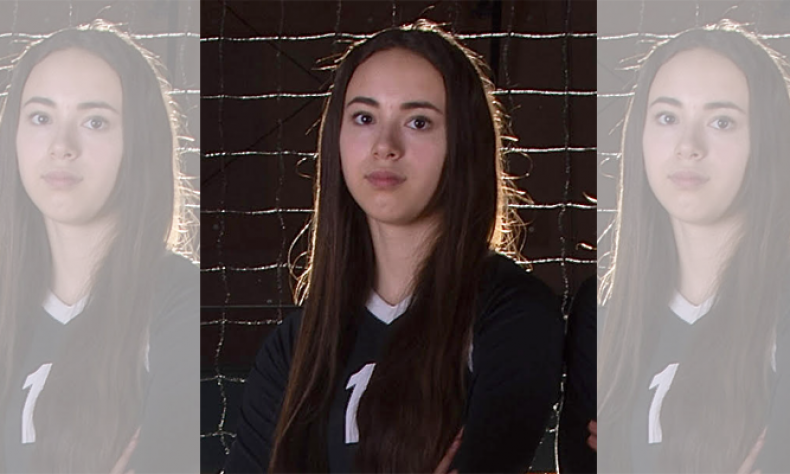 By BRIAN REED-BAIOTTO, Sports Editor When Allison Martinez walked on the Westridge campus some four years ago, the school was known for their rigorous and exemplary academic standards. When she exits Madeline Drive for the last time about five months from now, Westridge will have become part of the conversation for its athletic excellence as […]
By BRIAN REED-BAIOTTO, Sports Editor
When Allison Martinez walked on the Westridge campus some four years ago, the school was known for their rigorous and exemplary academic standards.
When she exits Madeline Drive for the last time about five months from now, Westridge will have become part of the conversation for its athletic excellence as well.
To back that that last statement up, Westridge won an area-best 78-percent of their matches over the last fours, with Flintridge Sacred Heart second at 71 percent.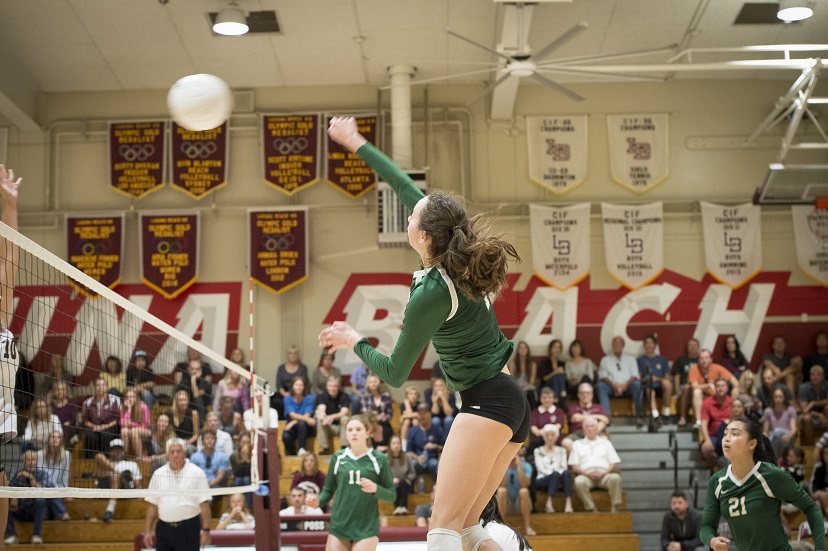 Martinez led the Tigers to 97 wins, and they dropped just 28 matches.
The 17-year old outside hitter was a four-year starter and is, according to coach Otto Lacayo, the undisputed best player in school history.
Martinez has her name all over the record books, and they are very unlikely to be rewritten because of the steep heights her play has reached.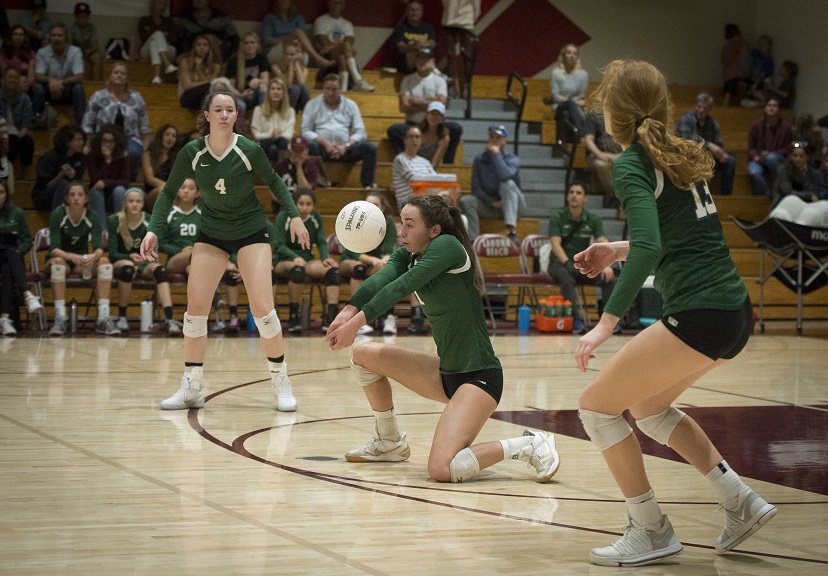 The Tigers standout has played at the highest levels, including her representing the United States.
She's a multi-time All-American, is an incredible student and she'll take her talents to Cal State Long Beach next year to play in the Pyramid for the 49ers.
Martinez led the program in kills in each of her four years at Westridge.
She set the career record for kills with an eye-popping 2,076, which included nearly 500 this season.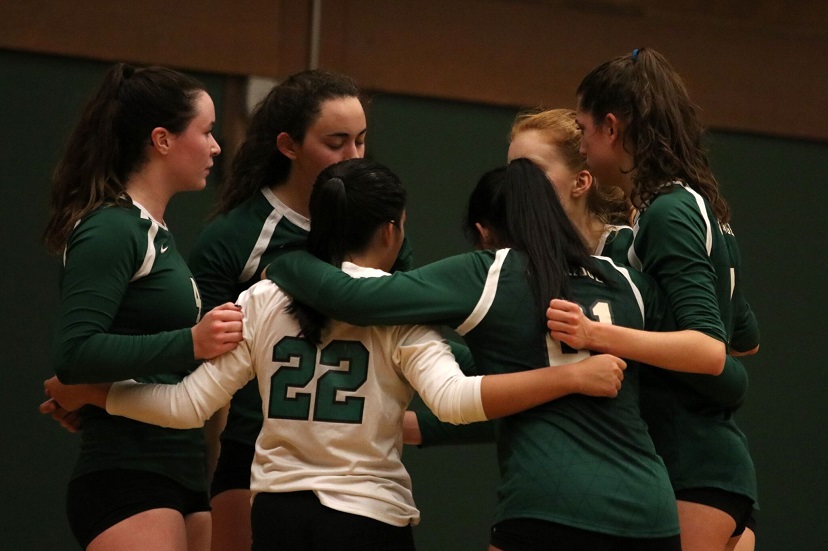 For her ability to lead Westridge to the next level, including consecutive trips to the CIF-SS semifinal round, Martinez has been named the 2017 Pasadena Sports Now Girls Volleyball Player of the Year.
As well, or amazing as she's played, Martinez would tell you that she and Westridge could have never reached the kind of success they did without the contributions of many.
Over the past two years, especially, her fellow classmates, Makana Meyer and Eryn Boken have been incredible and vital in the Tigers ascension as a program.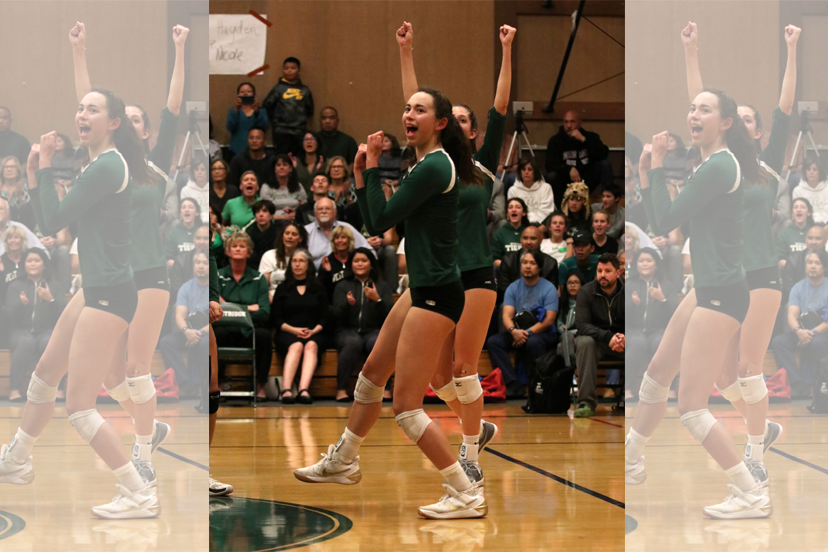 Meyer and Martinez made up what we consider the area's best 1-2 punch when it comes to kill totals and the pressure put on both to generate the offense for Lacayo's program was immense.
The senior trio put together the best two-year run in school history.
Over the last four years, the Martinez-led Westridge program went 97-28 overall, 38-10 in league and a 10-6 postseason mark.
In 2016, Westridge shared the Prep League championship with Chadwick after a 10-2 league mark.
But in their senior year, Boken, Meyer and Martinez wouldn't settle for sharing the crown.
They went 12-0 in Prep League matches, and won 36 of the 39 sets played during that stretch.
It's not just kills that make Martinez special, though.
She is a well-rounded and as complete a player as there is in the area.
Martinez had 305 career aces, including 130 this season.
She also tallied 120 career blocks.
"I knew coming into the program, that I wanted to make a difference. Westridge has a great reputation about their academic rigor, but not much is said about their athletics," Martinez said. "I know Westridge volleyball hadn't been the best in the past, but I knew we had the talent and coaching staff that could make a difference. I am so happy to be a driving force in the change that makes Westridge volleyball what it is today."
It wasn't just the winning and the battles that Martinez cherishes about her time at Westridge.
She said she's going to miss the simple things like doing homework with her teammates and the bus rides and the leaving the blood, sweat and tears on the gym floor with each of them.
Her coach at Westridge and in club ball, Otto Lacayo, recalls seeing Martinez as a 12-year old, dorky young girl, wearing goggles that made her look funny and then a few years later that same girl turned herself into the most feared offensive threat the school has ever seen.
Martinez finished with well over 1,000 more kills than the next closest player in school history.
"Allison's time at Westridge is one for the books. Already as a freshman, she was devastating on offense. The team and fans started the "she's a freshman" chant every chance they had, which were plenty. We asked everyone to go away from that sort of taunting because of Westridge's decree, but most importantly to keep our team humble and respectful. Humble she stayed but respectful to the opposing defense she was not. By the end of her freshman season, she took down the school's single season kill record by putting down 439 balls," Lacayo said.
Allison would go on to lead California in kills with 688, represent the US by making the Youth National Team, win Open Junior National Silver and Bronze medals in 2015 and 2017 respectively, and a MaxPreps 3-year All-American with 2017's list coming out early in 2018. Allison's stats remained impressive for the remainder of her Westridge career, but I believe that her biggest contribution was her leadership and the example she made of herself. The program evolved and everyone's attitude changed when they witnessed first hand her dedication and perseverance for excellence. She wasn't alone in her pursuit, but she led the way. Everyone around her began to see themselves differently while growing closer together. Winning became the tradition and the team would push themselves everyday to uphold it. She was a trailblazer, leading us through the uncharted Westridge "jungle" and awoke the ultra competitive "Tiger" spirit."
Martinez loves her teammates and coaches and said how much Mack (Makana Meyer) has meant to her as a teammate and a friend. She loves Lacayo and the school and she's most proud of being part of a group of intelligent athletes that found the time, desire and work ethic to go from being a third or fourth place team in the Prep League to the program that everyone wanted to beat.
A couple of her favorite moments were about "we" and not "I."
They were finishing third in a prestigious tournament in San Diego when as she said, they had no business beating teams they were beating, and of course, the 12-0 undefeated run to this season's Prep League outright championship.'
Martinez wanted to single out setters Angelica and Krystal Raymundo and Emmie Barnard for putting her in a position to be as successful as she's been.
But most of all, she's thankful to her family, her school, her teammates and coaches for being a part of this ride.
The Pasadena area looks forward to, and offers its full support for Martinez as she elevates her game at the college level.
There is little to no doubt she'll make the Pasadena area proud and that Martinez will continue in her desire to be the best player she can be and every time she takes the court.
Quotable:
Poly sophomore Ella Mao: "Being a couple years behind her, Zoey and I have always looked up to Allison. I hope I can develop the game that she has. We were lucky to get the chance to play against her. I know she has worked tremendously hard and we are excited to see what she does for (Cal State) Long Beach."
Westridge Athletic Director Melanie Horn: "Allison Martinez is a competitor. She is one of the most dedicated athletes Westridge has seen and her commitment has set a very high bar for her teammates to follow. I am not only impressed with Allison's athletic prowess, but also with the person she has become. She cares for her teammates and their success, and is willing to offer her expertise when needed. Winning two, back-to-back, Prep League Championships during Allison's tenure has been instrumental in putting Westridge volleyball on the Southern California "map". I am deeply appreciative of Allison's tireless energy and commitment to volleyball. The success she has lead the team to over her high school tenure has been historical for the Tigers."
Westridge coach Otto Lacayo: "Allison was a volleyball machine, even as a kid. She stayed focused on her technique and gave me the occasional smile in exchange for my many failed attempts to break her concentration. When she made mistakes, she would say "Ok," literally shake it off with her hands, inhale, exhale slowly, and mentally reset. She practiced recovering faster so no one could ever get the best of her two times in a row. Often times as coaches, we pay attention to see if it's the parents that are pushing the kid to play the sport or if it is the athlete that's the driving force behind the extra reps. Sure enough Allison was dragging her parents to the gym at least three times a week for practices, clinics, or private lessons. On nights when she didn't, you could find her in the stands watching collegiate volleyball, imagining herself out there playing with them. Now she'll get to live out her dream and we'll get to watch her compete on the big collegiate stage. For me, It'll be hard not to see that thick lenses goggled, giraffe spandex wearing tiny 12 year old out there. I'm sure the moment she hits over a block and gets a big kill, I'll snap back to reality and cheer as loud as I can for her. It has been a tremendous pleasure to watch this athlete grow into the dynamic dominant player she has become. Sometimes, you could still hear her say "ok," but now it is mostly in her head. When she resets, she'll squint her eyes to focus on the next contact. She's always ready, she won't stop working hard, and she will continue to do amazing things because she wants to be the best player she can be. And that makes me laugh, and unbelievably proud, because I learned that from a 12 year old."
Pasadena Area​
Volleyball Powers Winning Percentage, 2014-2017
Westridge: 78% (97 wins, 28 losses)
FSHA: 71% (98-40)
Poly: 68% (68-32)
La Salle: 58% (75-55)
Westridge in Allison Martinez's Four Years
2017: (25-6 overall, 12-0 in league)
2016: (26-7, 10-2)
2015: (23-7, 9-3)
2014: (23-8, 7-5)
97-28, 38-10, 10-6