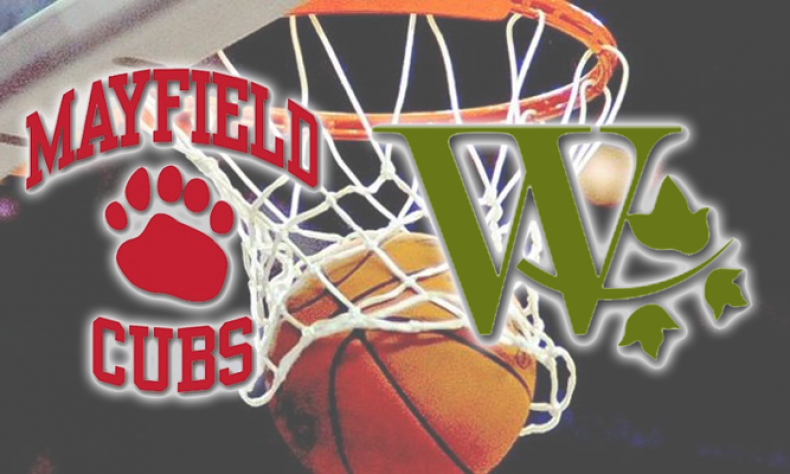 From STAFF REPORTS Despite being 1-9 overall, and 0-4 in league Westridge gave Mayfield everything it had on Friday in a Prep League basketball game. Both the Cubs and Tigers matched each other with 7 points each in the first quarter and 12 points apiece in the second period. Mayfield's lean advantage came with a […]
From STAFF REPORTS
Despite being 1-9 overall, and 0-4 in league Westridge gave Mayfield everything it had on Friday in a Prep League basketball game.
Both the Cubs and Tigers matched each other with 7 points each in the first quarter and 12 points apiece in the second period.
Mayfield's lean advantage came with a four-point surge in the third quarter and it helped Mayfield to a 39-33 victory over Westridge on Friday.
Trinity Gomez led the way with 13 points and 5 steals.
Jessie Zovak added 8 points for the Cubs.
Mayfield will travel to Brentwood on Monday for a nonleague contest and Westridge travels to Chadwick on Monday afternoon at 4 for another Prep League game.
Box Score:
W: 7-12-12-8-(39)
M: 7-12-10-4-(33)
Records:
Westridge (1-9 overall, 0-4 in league); Mayfield (10-3, 3-0)