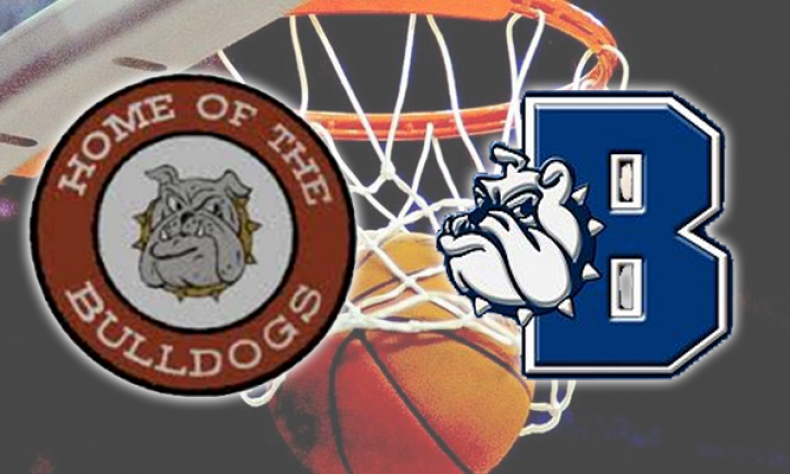 From STAFF REPORTS After Friday's one-point victory over Arcadia, PHS coach Jett del Mundo said he wasn't happy being 1-1 in Pacific League play. And the Bulldogs leader wanted to see more of a balanced effort. Well, he got it 72 hours later. PHS got double-doubles from Taurie Magee and Kamesha Moore and the Bulldogs […]
From STAFF REPORTS
After Friday's one-point victory over Arcadia, PHS coach Jett del Mundo said he wasn't happy being 1-1 in Pacific League play.
And the Bulldogs leader wanted to see more of a balanced effort.
Well, he got it 72 hours later.
PHS got double-doubles from Taurie Magee and Kamesha Moore and the Bulldogs cruised to a 62-45 Pacific League road victory on Monday night.
Kamesha Moore was huge, and finished with 17 points, 10 assists and 5 steals.
Taurie Magee, the automatic double-double continued to see her play ascend.
She had 16 points and 12 rebounds.
Mariah Cathcart had a strong outing with 9 points, 8 rebounds and 4 steals.
Amber Townes added 9 points, 5 rebounds and 5 steals.
And last but not least, Tatiana Ayala scored just 1 point, but she grabbed 10 rebounds and blocked 5 shots.
PHS will host Hoover (1-10) on Wednesday at 7:30.
Box Score:
PHS: 18-16-9-19-(62)
BHS: 5-13-12-15-(45)
Records:
Pasadena (12-6, 2-1); Burbank (6-11, 1-2)