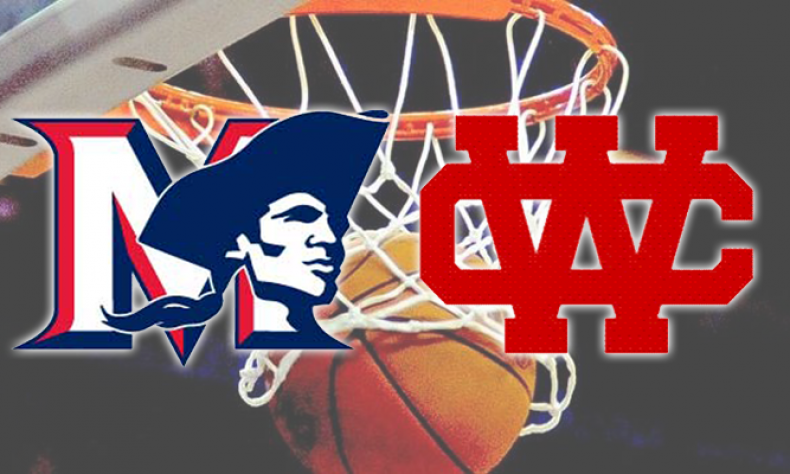 From STAFF REPORTS Despite the rain and cold outside the gym, and in spite of a rough shooting night in it, Maranatha still battled Whittier Christian to the end. The Minutemen made just 17 of 62 shots in Tuesday's Olympic League opener at Whittier Christian, and against a Heralds team that began the game 14-3. […]
From STAFF REPORTS
Despite the rain and cold outside the gym, and in spite of a rough shooting night in it, Maranatha still battled Whittier Christian to the end.
The Minutemen made just 17 of 62 shots in Tuesday's Olympic League opener at Whittier Christian, and against a Heralds team that began the game 14-3.
MHS got off to a great start when they took an 18-6 lead after the first quarter, but the Heralds turned the tables in the second period with a 23-7 surge.
Both schools matched the other with 14 third-quarter and 7 fourth quarter points each.
But Whittier Christian held on, 50-46, to open Olympic League play with a win.
Patil Yaacoubian led Maranatha with 15 points and Emily Jordan chipped in with 11 points, but they did do on a combined 9 of 31 shooting.
And yet somehow the Minutemen found a way to take the Heralds to the wire.
Cherise Masuda finished with 7 points, 9 assists and 7 steals.
Mikayla Murphy led MHS with 9 rebounds
Maranatha will host Heritage Christian next Tuesday as Olympic League play continues.
Box Score:
MHS: 18-7-14-7-(46)
WC: 6-23-14-7-(50)
Records:
Maranatha (9-8, 0-1); Whittier Christian (15-3, 1-0)
Girls Basketball: