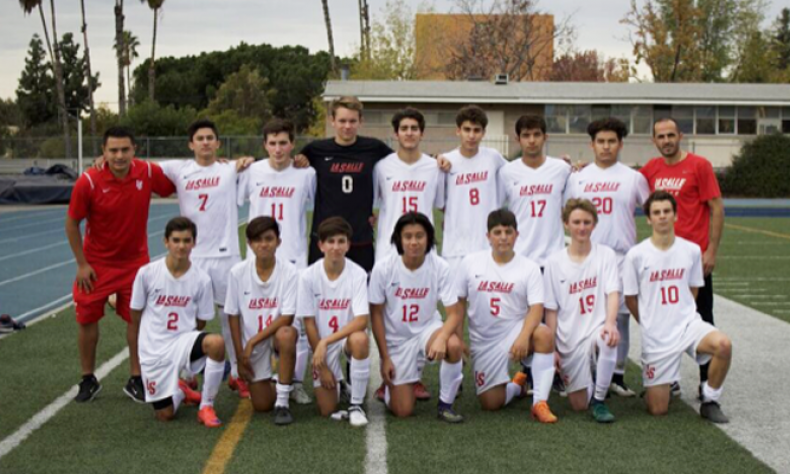 From STAFF REPORTS This is going to come as a big shocker to those who follow La Salle soccer. Eric Rivero had multiple goals in a win and CJ Rettig and his defense shut out another opponent. Rivero, a super-soph scored two more goals and added 2 assists. Cristian Reyes, Vincent Zuniga, Jason Helgeson, Julian […]
From STAFF REPORTS
This is going to come as a big shocker to those who follow La Salle soccer.
Eric Rivero had multiple goals in a win and CJ Rettig and his defense shut out another opponent.
Rivero, a super-soph scored two more goals and added 2 assists.
Cristian Reyes, Vincent Zuniga, Jason Helgeson, Julian Prins and Sammy Poon each scored for the Lancers, who moved to 3-0 in
Vincent Zuniga and Stephen Burkhart also had assists for the Lancers.
La Salle will host the Stars (11-1, 3-0) on Wednesday at 5:30
Box Score:
LS: 3-5-(8)
CSH: 0-0-(0)
Record:
La Salle (8-5-1, 3-0)