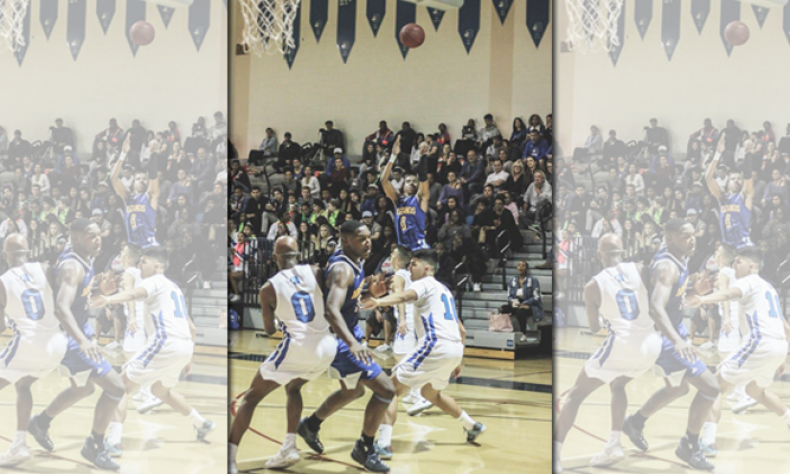 From STAFF REPORTS You could excuse players from both Muir and Pasadena if they looked by Friday's opponents just a bit. Both schools knew with expected victories, they would face off a week from tonight and with first place at stake. Muir did their part in a 56-45 victory at Burbank. Hunter Woods led the […]
From STAFF REPORTS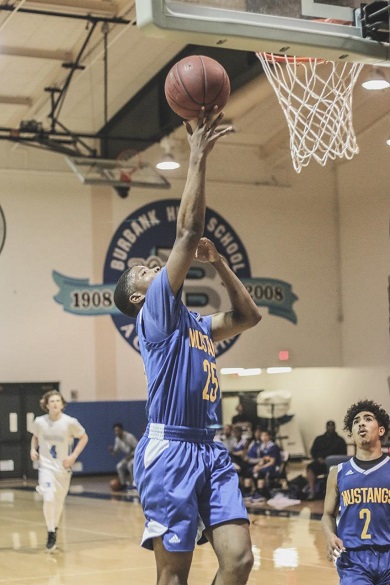 You could excuse players from both Muir and Pasadena if they looked by Friday's opponents just a bit.
Both schools knew with expected victories, they would face off a week from tonight and with first place at stake.
Muir did their part in a 56-45 victory at Burbank.
Hunter Woods led the Mustangs with 25 points and 15 rebounds.
Haleem Jenkins added 11 points, 2 rebounds, 2 assists and 2 steals.
Tiyon Martin finished with 10 points, 6 assists, 4 rebounds and 3 steals.
Tasson Aubry contributed 7 points, 16 rebounds and 4 blocked shots.
Ethan Fleming added 3 points, 3 assists, 2 rebounds and a steal.
Pasadena defeated Glendale, 75-55, on Friday as well.
The Mustangs (5-0) take a one-game lead over the 13-time Pac League champs into Friday's showdown at Maranatha.
But neither PHS coach Tony Brooks or Muir's Simaine Stewart will allow their clubs to look past their Tuesday opponents.
Muir goes to Hoover and PHS will face off with Burroughs.
Box Score:
Muir: 15-14-13-14-(56)
Burbank: 7-22-4-12-(45)
Records:
Muir (13-5, 5-0); Burbank (11-7, 1-4)