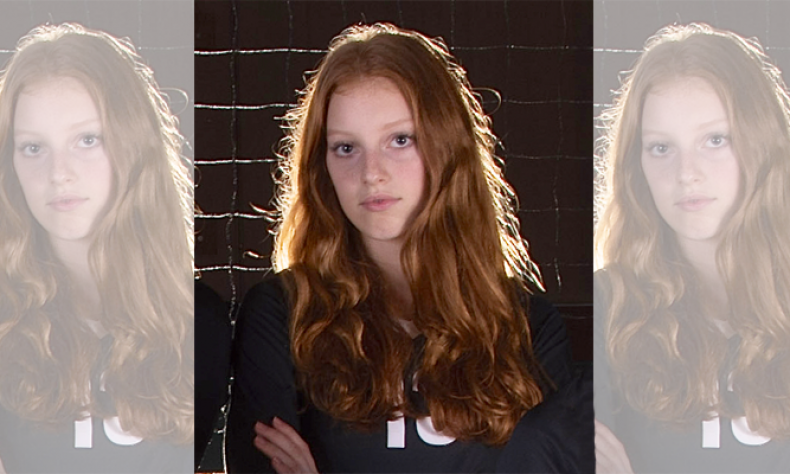 By BRIAN REED-BAIOTTO, Sports Editor Makana Meyer is a triple threat. The Westridge senior is a 3.89 (grade-point) student, she was one-half of the best duo alongside teammate Allison Martinez in school history, and she is what coach Otto Lacayo called a "model human being." Meyer had 796 career kills at Westridge, along with 353 […]
By BRIAN REED-BAIOTTO, Sports Editor
Makana Meyer is a triple threat.
The Westridge senior is a 3.89 (grade-point) student, she was one-half of the best duo alongside teammate Allison Martinez in school history, and she is what coach Otto Lacayo called a "model human being."
Meyer had 796 career kills at Westridge, along with 353 digs and 125 aces.
That sounds pretty good, right?
Well, she didn't even transfer until her sophomore year and had to sit out the first 30 days of the season before becoming eligible.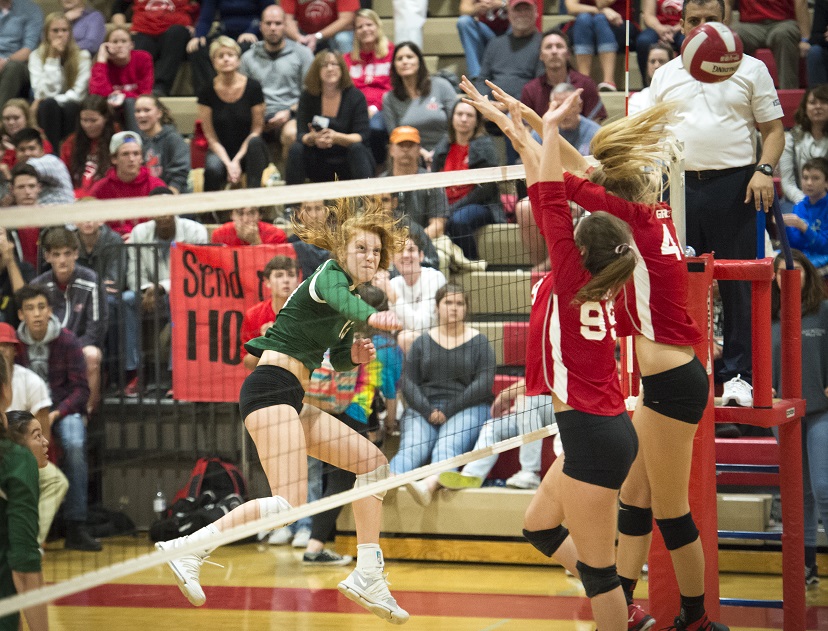 The 'Mack Attack' also started about three years later than most volleyball players of her caliber.
Meyer and Martinez were, as said earlier, the best tandem in school history in terms of their numbers (stats) but also in that they led Westridge to their most wins in back to back seasons than any duo before them.
The Tigers won 51 matches over the last two seasons, including back-to-back Prep League championships.
They went 12-0 this season in the Prep League and they earned consecutive semifinal appearances in the CIF-SS playoffs, and in spite of being moved up a division this year.
In 2017, Meyer had 353 kills, 197 digs, 66 aces and 33 blocks.
What is most impressive to this reporter is the maturity Meyer displays for a 17-year old.
She doesn't care who gets the credit or the headlines as long as Westridge wins.
Meyer can and will do anything asked of her to help the Tigers prevail, and doesn't expect a pat on the back when she's done.
Meyer's volleyball life is impressive on its own merits, but her success in the classroom, and at a school that averages 5-6 hours of homework a night are even more remarkable.
And because of all her success, Meyer has been invited and accepted the opportunity to continue her career at the collegiate level at UC San Diego.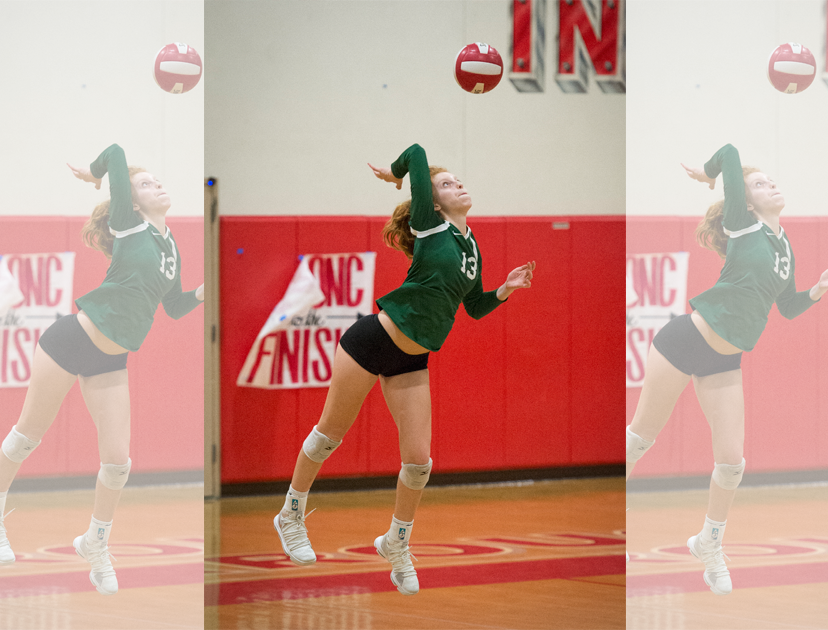 The icing on the cake for her announcement is that San Diego is her favorite city in the United States, because as a little girl, her father Karl would take Makana along for his trips to Comic Con, and she remembers those times very fondly.
Eventually, after her playing days are through, Meyer would like to work in the psychological field either in child development or potentially working for the government and/or dealing with criminal psychology.
Her parents, Karl, and Aliki, allowed Makana the independence to forge her own path and it's something she's incredibly grateful for.
"I am lucky to have such a great family," she said. "They trusted me enough to make my own decisions in terms of where I'd go to college and the process as well as allowing me to figure my way through such rigorous and challenging academic demands at Westridge."
There were many nights Meyer was up until 2 a.m. doing homework after spending the entire day either at school and practice or playing club volleyball.
The rigors really taught the 17-year old what it takes to be successful and her life going forward will surely benefit from her incredible work ethic and accomplishments at Westridge.
One of her most memorable moments was taking an AP Environmental Science class and just not getting it.
Her frustration was boiling over and Angelica Raymundo, a teammate one grade her senior stayed up after midnight and helped her through her homework.
It was reasons like that which made Meyer want to offer the same help to her younger teammates when she became a leader.
"The bond that we build at Westridge is hard to explain to some, because there are times when we have an hour before a match and we'll all sit down together and work on our homework, and then get prepared to win a volleyball match," Meyer said.
Outside of the classroom, Meyer appreciates most that she and Martinez and Eryn Boken and others changed the culture for Westridge volleyball.
Current expectations, and with the talent of their players, and the leadership of longtime coach Otto Lacayo has made the Tigers' program one of the Pasadena area's most elite.
Another upside or as Meyer described it, 'what sealed the deal' to go to UC San Diego was that in 2020 they will be a Division 1 program and she's also thrilled to compete in the Big West Conference.
So, UC San Diego is getting one of our area's best players and easily one of the best people that represent this sport.
Meyer hopes her younger teammates remember her as someone that had to cancel social plans to finish homework or spend more time perfecting her volleyball skills.
As well as someone who 10 years from now, is just as willing to take a call from a needy friend and she is today.
Her school, her classmates, teammates and the volleyball community will all expect the best from and the best for Makana, and she's sure to deliver.
Quotable:
Former Westridge coach, current director of Brooklyn (NY) Elite Volleyball Club: "I couldn't wait to get her on the court when she transferred to Westridge as a sophomore because I knew what she was going to bring to the team. She kept getting better every night. She came in and turned around our season in her sophomore year. It was her junior year where she started exploding as an athlete. she made everyone better by her presence and actions. Her senior year, she and Allison did so much to bring this program to levels it wasn't used to seeing and they made it better for future Westridge players.
Her parents have been there all the time and never interfere. They allow Makana the independence that she sought. She'll fit in well in college. She's ready to go. She doesn't stop getting better and hasn't since the moment I met her. Makana is a model human being, player, captain, etc. If I had to give a demonstration to kids that didn't know what they were doing, I would grab Makana because she does everything the way it's supposed to be done."
Westridge athletic director Melanie Horn: "Makana is a fighter. She came to Westridge as an accomplished volleyball player and left making her mark as a very distinguished player, leader and game changer for the Tigers. Mak continued to improve each and every match and in her senior season, she came through with big numbers and made incredible plays during very intense competitions. Makana is an incredibly mature young lady, who unconditionally cares about her teammates. Her leadership was very instrumental in the team's success. I am so proud of all that Makana has accomplished and know that she will have a very bright future both academically and athletically. We will certainly miss Makana!"
Westridge senior Allison Martinez: "Makana brings energy to the team when we needed it. She is supportive of her teammates, both on and off the court, and is a tremendous competitor, who always wants to win. She has worked very hard the past few years and it shows in her game. I am so happy I get to spend one more cub season with her before we're off to college."