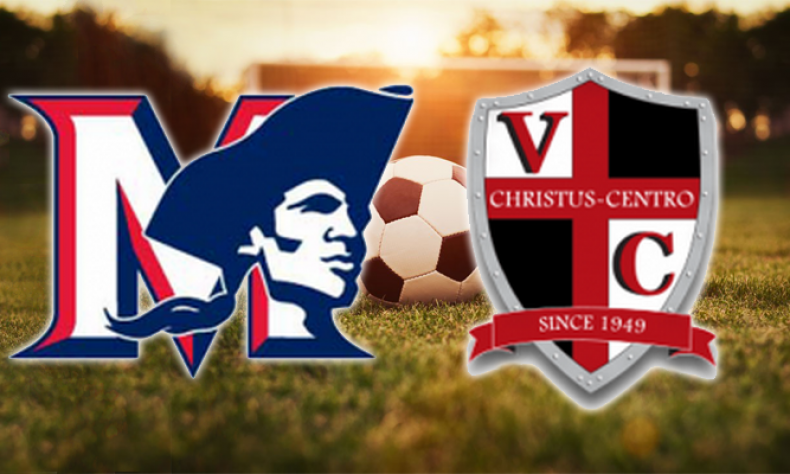 By WALKER HAYNES Maranatha was on the road Tuesday, playing against Village Christian, and on the hunt for another conference win. The first half started slow for the Minutemen, and the Crusaders scores first, just ten minutes after the opening whistle. Maranatha needed to respond quickly, and did so, as senior captain Michael Antonovich beat […]
By WALKER HAYNES
Maranatha was on the road Tuesday, playing against Village Christian, and on the hunt for another conference win. The first half started slow for the Minutemen, and the Crusaders scores first, just ten minutes after the opening whistle.
Maranatha needed to respond quickly, and did so, as senior captain Michael Antonovich beat a defender and the keeper, drawing the score level at one. Minutes later, senior captain Chris Morales found Antonovich on a through ball; Antonovich found the net, and the Minutemen never looked back.
In the closing minutes of the first half, it was Antonovich again, who notched his third goal of the game off a pass from Matthew Morales. After the restart, the Crusaders scores again, but Antonich decided to add one more to his tally, scoring off a perfectly placed through ball from Chris Morales.
Antonovich beat his season best with four goals, and the Minutemen extend their conference winning streak to four. Their next game is at Whittier Christian on Tuesday, January 30th, at 3:15 pm.