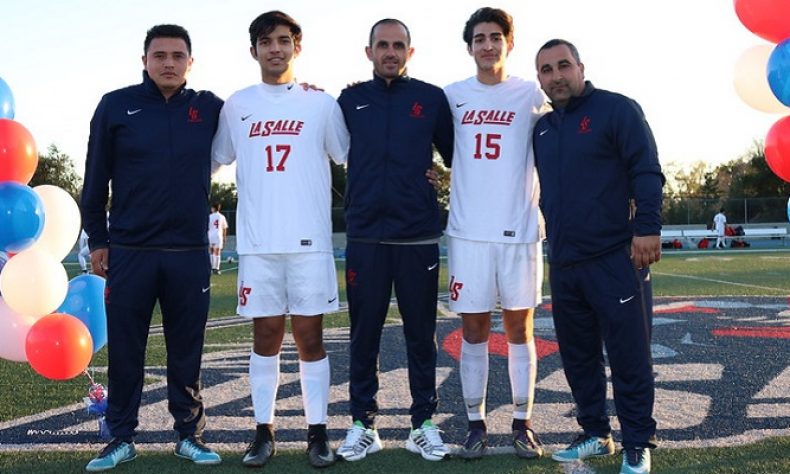 From STAFF REPORTS | Photography by Alex Veliz The opponent is different, but the story is pretty much the same. La Salle crushed yet another opponent and Eric Rivero led the way with 2 more goals. Rivero now has an incredible 48 goals in his year-plus varsity career at La Salle, including three 'hat tricks' […]
From STAFF REPORTS | Photography by Alex Veliz
The opponent is different, but the story is pretty much the same.
La Salle crushed yet another opponent and Eric Rivero led the way with 2 more goals.
Rivero now has an incredible 48 goals in his year-plus varsity career at La Salle, including three 'hat tricks' so far and another game in which he scored four times.
But another common trend for coach Edgar Manvelyan's program is multiple players scoring goals.
And on Friday evening, on 'Senior Night,' six different La Salle players scored goals.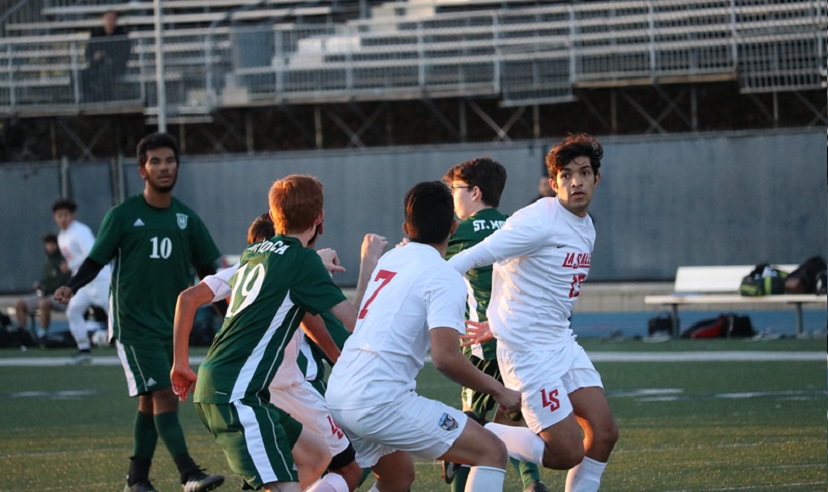 Daniel Piesik, Neil Angsanto, AJ Puga, Corbin Jones and senior Luis Serrano all scored for the Lancers.
Vincent Zuniga assisted on two goals, and Julian Prins, AJ Puga and Daniel Piesik each had one assist.
The big story might have been that star first-year player/goalie CJ Rettig actually surrendered a second-half goal.
Despite being in his first year, Rettig has 9 shutouts in La Salle's 12 wins and that was just his second goal allowed in 7 Camino Real League games.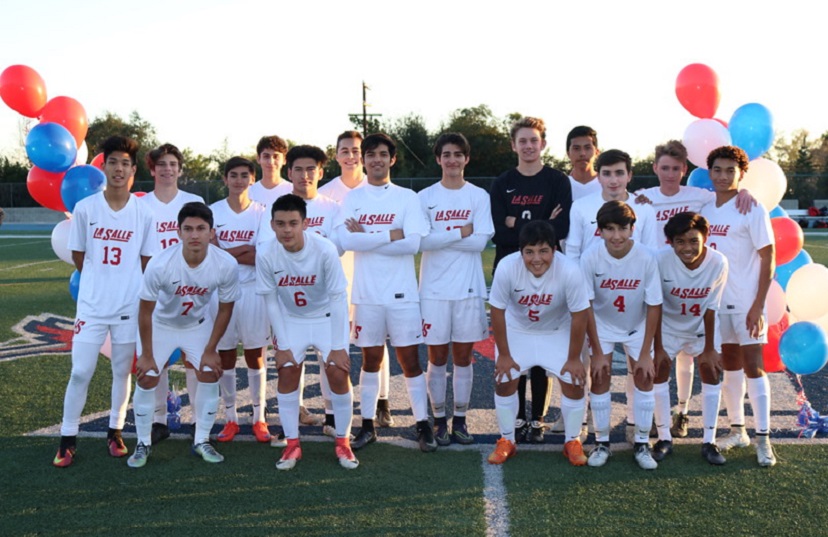 But it was also a night to celebrate four years of service from fellow seniors Luis Serrano, who scored and captain Nick Zuniga, who has the respect of his entire roster.
La Salle will face off with Cantwell-Sacred Heart on Wednesday at 5
The Lancers hold a one-game lead over Mary Star of the Sea (14-2, 6-1) in the Camino Real League standings with three games to play, including a Feb 2 trip to San Pedro to take on the Stars.
Box Score:
SM: 0-1-(1)
LS: 3-4-(7)
Record:
La Salle (12-5-1, 7-0)