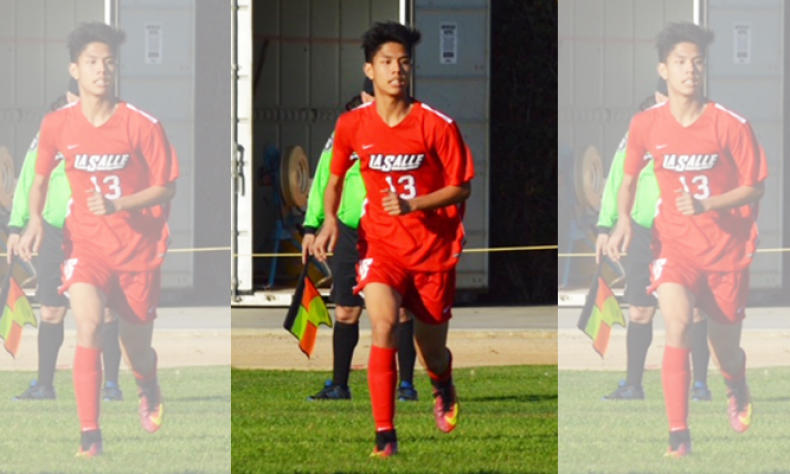 From STAFF REPORTS After defeating Cantwell-Sacred Heart on Wednesday afternoon, La Salle can now focus on Mary Star. The Lancers cruised by Cardinals, 6-1, behind sophomore Neil Angsanto. Angsanto is the third La Salle player this season to have a hat trick (3 goals in a game). Both Corbin Jones and Eric Rivero have done […]
From STAFF REPORTS
After defeating Cantwell-Sacred Heart on Wednesday afternoon, La Salle can now focus on Mary Star.
The Lancers cruised by Cardinals, 6-1, behind sophomore Neil Angsanto.
Angsanto is the third La Salle player this season to have a hat trick (3 goals in a game).
Both Corbin Jones and Eric Rivero have done it as well.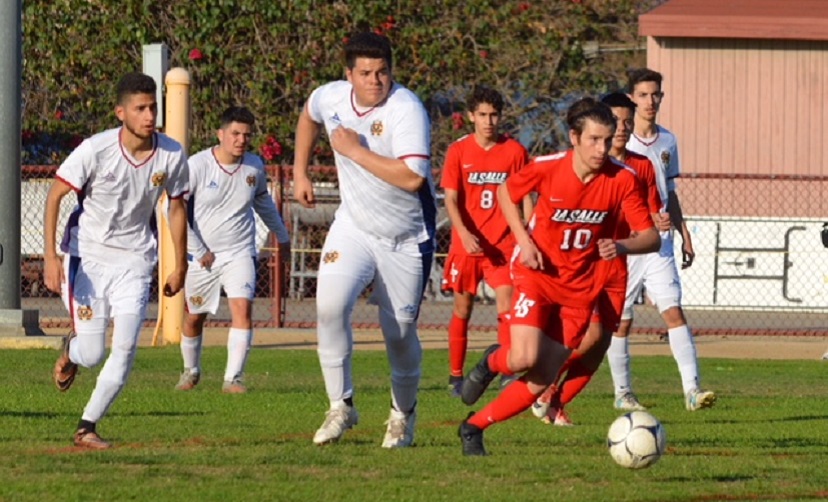 But it was Angsanto's day on Wednesday and the drama now ramps up.
If La Salle can knock off Mary Star of the Sea (15-2, 7-1) in San Pedro, they will earn not only the outright Camino Real League title, they will have swept the Stars.
AJ Puga, Jason Helgeson and Nick Reynolds also scored single goals for the Lancers.
Brandon Clarizio, Corbin Jones, AJ Puga and Daniel Piesik each had an assist.
Box Score:
CSH: 0-1-(1)
LS: 5-1-(6)
Records:
La Salle (13-5-1, 8-0); Cantwell-Sacred Heart (0-13-1, 0-7-1)