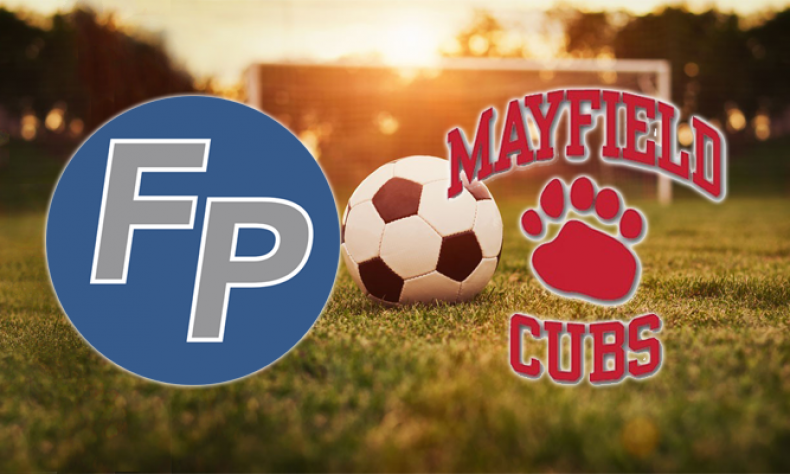 From STAFF REPORTS The Prep League champs looked like the Prep League champs on Tuesday. Flintridge Prep got 3 goals apiece from both Mikaela Celeste and Julia Gonzalez and the Rebels downed the Cubs, 10-0, at Mayfield. Prep (9-0 in league) got two goals from Makenna Dominguez and one each by Caitlin Fong and Helen […]
From STAFF REPORTS
The Prep League champs looked like the Prep League champs on Tuesday.
Flintridge Prep got 3 goals apiece from both Mikaela Celeste and Julia Gonzalez and the Rebels downed the Cubs, 10-0, at Mayfield.
Prep (9-0 in league) got two goals from Makenna Dominguez and one each by Caitlin Fong and Helen Schaefer.
Celeste and Fong also had three assists each, while Fong assisted on 2 scores.
Dima Bazzi and Gonzalez had one assist each.
Mayfield's regular season is over, but their playoff seeing won't be set until tomorrow.
If Westridge wins on Wednesday, the Tigers and Cubs would finish tied for second and a coin flip would determine who goes into the playoffs as the Prep League's No. 2 seed.
Flintridge Prep will travel to Firebaugh on Thursday at 3:30 to close out their regular season schedule.
Box Score:
F: 6-4-(10)
M: 0-0-(0)
Records:
Flintridge Prep (18-4-2, 9-0); Mayfield (8-7-5, 4-2-4)