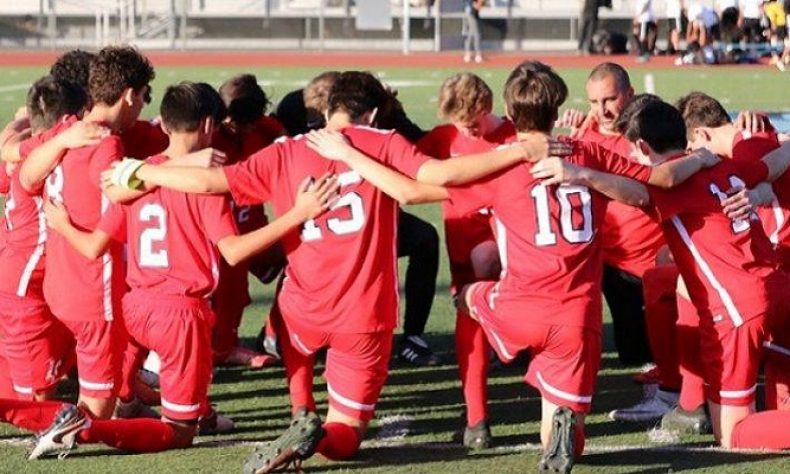 From STAFF REPORTS It was much closer than anyone expected. But La Salle got what they came to Santa Fe Springs for: the victory. The Lancers got goals from four players and held off St. Paul, 4-3, in the regular season finale. La Salle went 10-0 and the three goals Thursday were more than the […]
From STAFF REPORTS
It was much closer than anyone expected.
But La Salle got what they came to Santa Fe Springs for: the victory.
The Lancers got goals from four players and held off St. Paul, 4-3, in the regular season finale.
La Salle went 10-0 and the three goals Thursday were more than the Lancers had given up in the first nine league games combined.
Cristian Reyes, Nick Reynolds, Eric Rivero and Brandon Clarizio each scored for the Lancers.
Vin Zuniga, Jason Helgeson and Eric Rivero had assists.
Mateo Rico scored a pair of goals for St. Paul and Franky Serrano had the other Swordsmen' score.
La Salle will wait until Monday morning at 9 when the CIF Southern Section posts the playoff brackets on their web site.
Box Score:
LS: 3-1-(4)
SP: 1-2-(3)
Records:
La Salle: (15-5-1, 10-0)