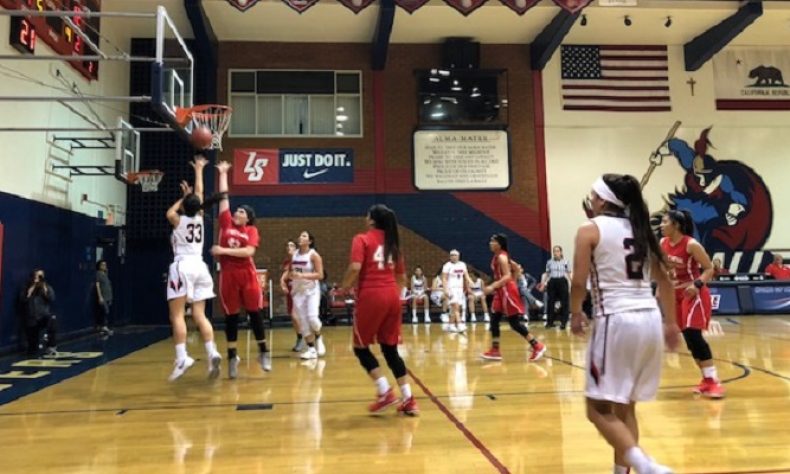 From STAFF REPORTS La Salle can officially claim the Santa Fe League championship. It's the first time in six years, and they did it with gusto. La Salle, behind 21 points each from Brianna Antillon and Julia Macabuhay, defeated St. Pius, 74-40, Tuesday night in the next to last game of the regular season. The […]
From STAFF REPORTS
La Salle can officially claim the Santa Fe League championship.
It's the first time in six years, and they did it with gusto.
La Salle, behind 21 points each from Brianna Antillon and Julia Macabuhay, defeated St. Pius, 74-40, Tuesday night in the next to last game of the regular season.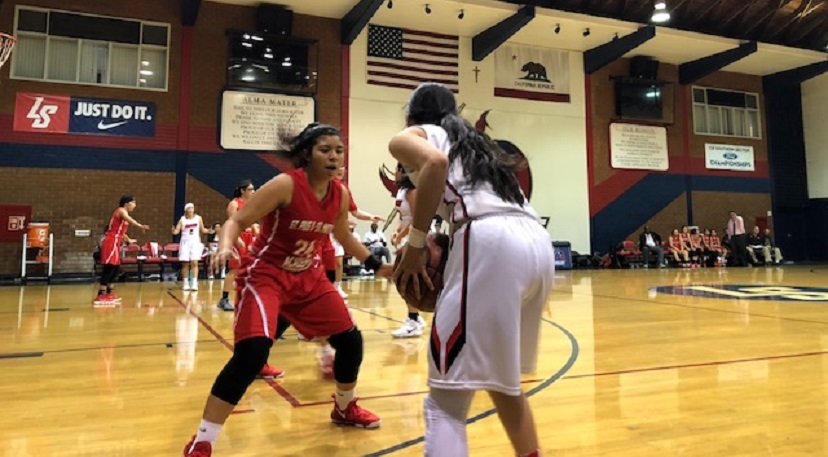 The 21 for Antillon was a career high in points.
Alyssa Arroyo and Crystal Ramirez had 9 points each for the Lancers.
Lauren Cabrera led St. Pius with 13 points, and Natalia Gutierrez added 12 for the Warriors.
Zarah Huo finished with 6, and Nicole Ortiz 4 points for the Lancers.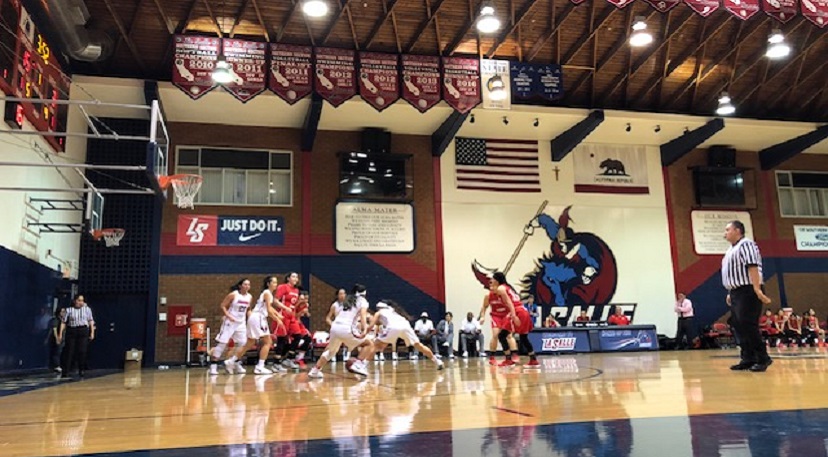 La Salle has outscored its opponents in league by a margin of 452-182 with just one game to play.
The Lancers will host second-place Mary Star on Thursday night at 7 to close out their regular season schedule.
Box Score:
SP: 5-3-17-15-(40)
LS: 27-20-19-8-(74)
Santa Fe League Standings:
La Salle (17-7, 7-0)
Mary Star (15-7, 5-2)
St. Pius (9-13, 4-3)
St. Bernard (4-19, 1-6)
Pomona Catholic (8-11, 0-6)