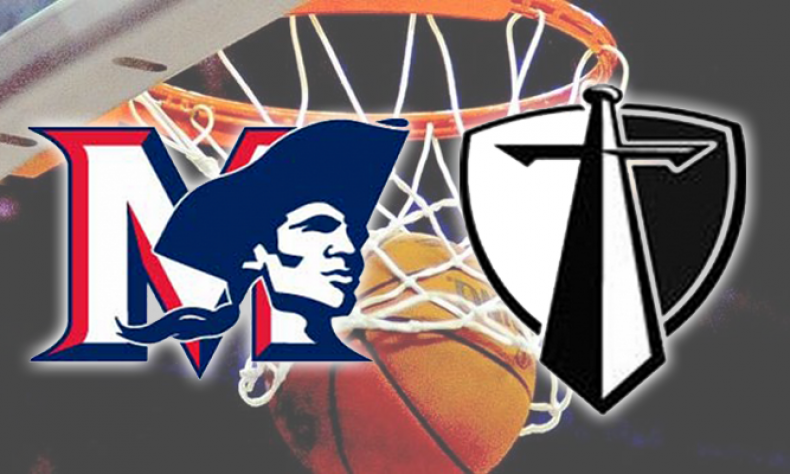 From STAFF REPORTS Don't let Maranatha's overall record fool you, they are playing their best basketball of the season. The Minutemen found themselves with a one-game lead with two to go on Tuesday night. But they had to travel to Northridge to take on the same Heritage Christian team that handed Maranatha their only Olympic […]
From STAFF REPORTS
Don't let Maranatha's overall record fool you, they are playing their best basketball of the season.
The Minutemen found themselves with a one-game lead with two to go on Tuesday night.
But they had to travel to Northridge to take on the same Heritage Christian team that handed Maranatha their only Olympic League loss of the season.
The Warriors beat the Minutemen, 66-63, back on January 16.
And things didn't look any better when they trailed by 9 points at the half.
But this is where things get good.
Every time someone doubts Maranatha coach Tim Tucker and his program, they pay for it with a defeat.
Chris Austin led the way with 31 points, 5 rebounds, 3 blocked shots and 2 steals.
Xavier Ford added 14 points, 3 rebounds and 3 assists.
Wes Clarkson chipped in with 14 points and 10 rebounds.
And Brad Lee had a big game with 2 points, 11 assists and 4 rebounds for the champs.
Maranatha will finish out its regular season schedule on Thursday when they travel to last-place Village Christian at 7:30.
Olympic League Standings:
Maranatha (11-13, 6-1)
Valley Christian (17-8, 4-3)
Heritage Christian (13-15, 4-3)
Whittier Christian (11-15, 4-4)
Village Christian (4-24, 0-7)