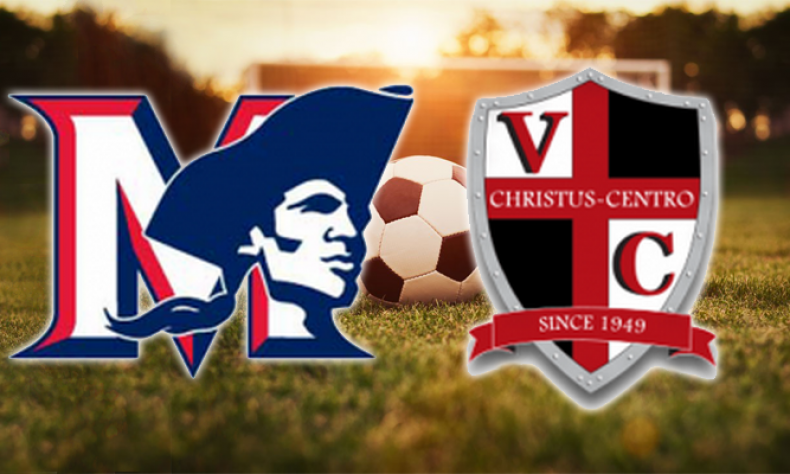 By WALKER HAYNES  Thursday night was senior night at Maranatha, and the final game of the regular season. With a win, the Minutemen would clinch the Olympic league championship, and a guaranteed spot in the CIF Southern Section Division 6 playoff tournament, starting next week. Village Christian came with purpose, looking to secure a wild […]
By WALKER HAYNES 
Thursday night was senior night at Maranatha, and the final game of the regular season. With a win, the Minutemen would clinch the Olympic league championship, and a guaranteed spot in the CIF Southern Section Division 6 playoff tournament, starting next week. Village Christian came with purpose, looking to secure a wild card spot in the tournament with a win.
Both teams came out strong, and the pace was even for the first thirty minutes of play. Then Maranatha found an opening and Eric Chang's shot was deflected, right to the boot of Matthew Morales who finished and put Maranatha in the lead for good.
After the restart, the Minutemen went on the hunt for some insurance goals, and found one in the sixty-third minute off a shot by Jacob Sattler which grazed a defender's head. The keeper had trouble collecting the ball, and it slipped through his hands into the net, resulting in an own goal.
Ten minutes later, Matthew Morales scored his second goal of the match, off a pass from Brenton Holstein. Then, with less than five minutes left in the game, senior Ezekiel Funches laid the ball off to his captain, Chris Morales, whose driven shot on target, proved too much for the keeper to handle.
The shutout preserved the clean sheet for senior keeper Josiah Rojas, whose back line only allowed two shots on goal the entire game. The Minutemen advance to the first round of the CIF tournament next week, with game time and date TBD.