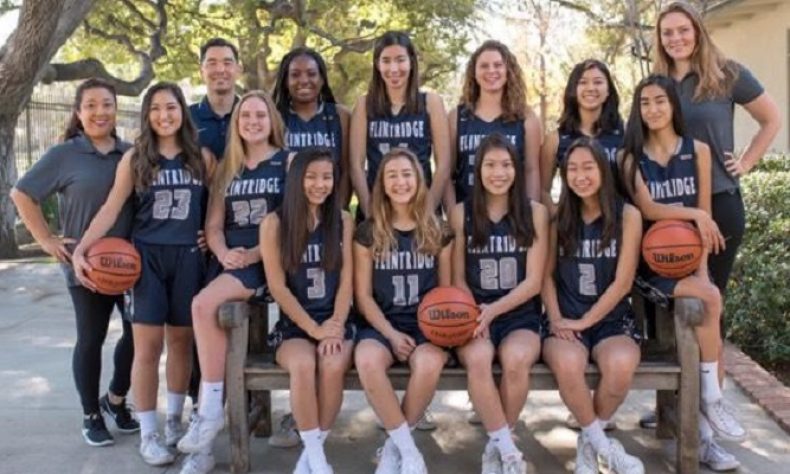 By BRIAN REED-BAIOTTO, Sports Editor Since taking over at Flintridge Prep six years ago, Kevin Kiyomura and Jayme Kiyomura-Chan have done nothing but win. They led Prep to their first CIF-SS championship in 2016 and have won 83 percent of their games while leading the Rebels. Flintridge Prep (23-6) could earn its second CIF-SS championship […]
By BRIAN REED-BAIOTTO, Sports Editor
Since taking over at Flintridge Prep six years ago, Kevin Kiyomura and Jayme Kiyomura-Chan have done nothing but win.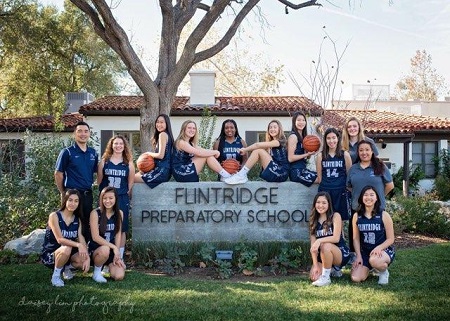 They led Prep to their first CIF-SS championship in 2016 and have won 83 percent of their games while leading the Rebels.
Flintridge Prep (23-6) could earn its second CIF-SS championship tonight (Saturday) if they're able to defeat Beverly Hills (23-5) in the Division 3A title game at Colony High School in Ontario.
Tip off is set for 6 p.m.
Prep enters tonight's title tilt having won 18 consecutive games and they haven't been on the wrong side of a scoreboard in 65 days.
The Rebels also come in tonight with the momentum of having defeated top-seeded Oxford Academy on the road in the CIF-SS semifinal round last Saturday.
The Patriots entered their home contest last Saturday with a 27-1 record when they took on this feisty group from La Canada.
Sophomore Kaitlyn Chen is one of many key stars for the Rebels, and she averages nearly 22 points a game.
Chen also makes her presence felt on the boards and with assists, and if the game comes down to a final shot, look for her to have the ball in her hands.
Sofia Gonzalez contributes 11 points per game and Andie Kim scores 8 points a night.
Madison Manning's 6 point season average goes nowhere near describing her value.
The 5-foot-8 junior is the Rebels shut-down defender.
In fact, she is coming off a game in which she held top-seeded Oxford Academy's Austyn Masuno to one-half (11 points) of her scoring average, and despite the Patriots star being six inches taller than Manning.
Chen, Gonzalez, Kim and Manning also lead the Rebels in assists.
The Prep foursome has over 240 combined assists this season.
What has made Prep so successful is their ability to get production from a number of players, and they'll need to continue that tonight if they're to leave Ontario with the first-place trophy.
Beverly Hills does not post their stats online, but we know they've won 9 consecutive games to reach this spot, and they match up statistically well with the Rebels.
One thing is certain, and that's the fact that no one is going to out-coach or be more prepared than Flintridge Prep, and considering how young their star players are, the Rebels have an incredible amount of confidence and maturity that help greatly in the highest of anxiety situations.
Colony High School is located at 3850 E. Riverside Drive in Ontario.
Quotable:
Flintridge Prep co-head coach Jayme Kiyomura-Chan: "This is a really close group and they're really excited about being on this journey together and playing for each other."
By The Numbers:
Season Wins:
Beverly Hills: 23
Flintridge Prep: 23
Season Losses:
Beverly Hills: 5
Flintridge Prep: 6
Current Win Streak:
Beverly Hills: 9
Flintridge Prep: 18
League Finish:
Beverly Hills (9-1, Ocean League co-champs with Culver City)
Flintridge Prep (12-0, Prep League champions)
Points Scored Per Game:
Beverly Hills: 51
Flintridge Prep: 53
Points Allowed Per Game:
Beverly Hills: 38
Flintridge Prep: 41
CIF-SS Division 3A Final Poll:
Beverly Hills: 2
Flintridge Prep: 4
MaxPreps State Rank:
Beverly Hills: 84
Flintridge Prep: 110
Playoff Results:
Feb 15: Beverly Hills 75, Golden Valley 55
Feb 15: Flintridge Prep 61, California 36
Feb 17: Beverly Hills 58, Murrieta Mesa 34
Feb 17: Flintridge Prep 56, Pacifica 51
Feb 21: Beverly Hills 59, Peninsula 37
Feb 21: Flintridge Prep 60, Cerritos 47
Feb 24: Beverly Hills 48, Saugus 44
Feb 24: Flintridge Prep 45, Oxford Academy 40