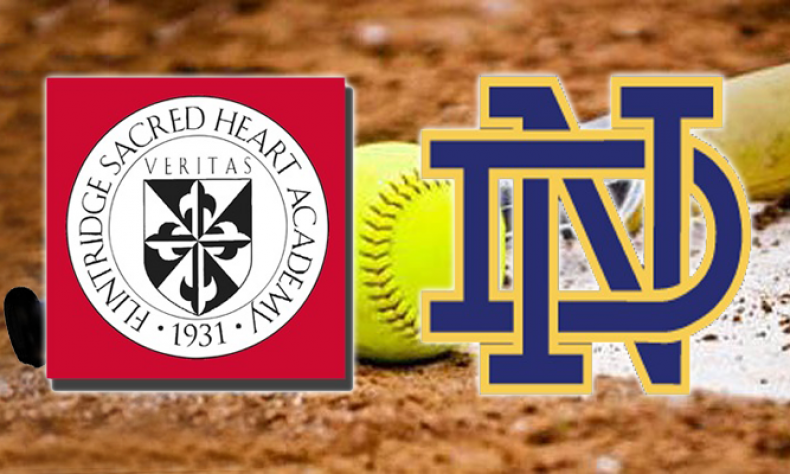 From STAFF REPORTS The Notre Dame Academy offense had an answer for both FSHA pitchers. They collected 7 runs off Alli Lombardo and 9 more (3 earned) over the final three innings off of Cate Ziegler on Thursday. FSHA fell, 16-7. Lombardo struck out 4 and Ziegler fanned 5 NDA batters. Ziegler also hit a […]
From STAFF REPORTS
The Notre Dame Academy offense had an answer for both FSHA pitchers.
They collected 7 runs off Alli Lombardo and 9 more (3 earned) over the final three innings off of Cate Ziegler on Thursday.
FSHA fell, 16-7.
Lombardo struck out 4 and Ziegler fanned 5 NDA batters.
Ziegler also hit a 2-run home run.
Sarah Peck singled, doubled and rove in a pair of runs.
Amanda Ramirez added a single and two RBIs.
FSHA will host Heritage Christian today (Friday) at 3.
Box Score:
ND: 0-3-5-2-0-0-6-(16)
FSHA: 2-0-0-0-2-3-0-(7)
Records:
Notre Dame (2-1-1) ; FSHA (3-2)