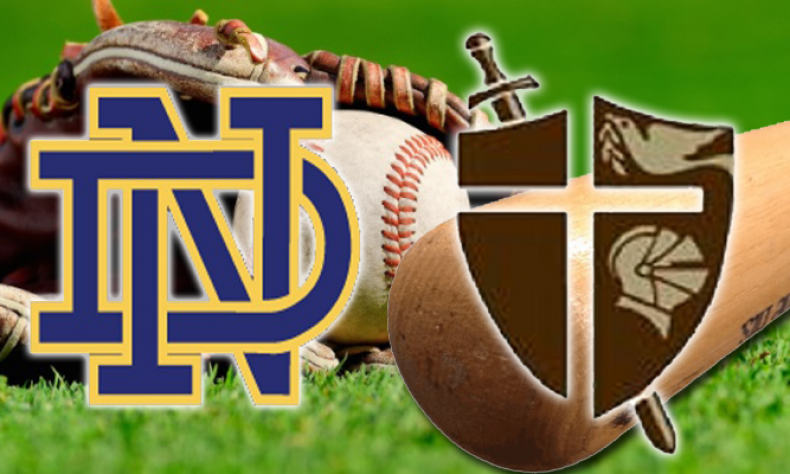 From STAFF REPORTS The unlucky number for St. Francis isn't 13 like it is for most people. It's been the number 6, as in the sixth inning. In a 24-hour period, St. Francis has now lost a pair of games against Mission League power Notre Dame (Sherman Oaks) thanks to sixth inning troubles. It's only […]
From STAFF REPORTS
The unlucky number for St. Francis isn't 13 like it is for most people.
It's been the number 6, as in the sixth inning.
In a 24-hour period, St. Francis has now lost a pair of games against Mission League power Notre Dame (Sherman Oaks) thanks to sixth inning troubles.
It's only two games into league play and the Golden Knights have given up a combined 10 sixth inning runs and watched late-inning leads evaporate.
Notre Dame scored 7 runs in the sixth inning Tuesday, and they defeated St. Francis, 11-7.
The Golden Knights Achilles heel continues to be their inability to find the strike zone.
Notre Dame collected just 7 hits, but they drew an incredible 17 walks in aiding their victory.
Tanner Tomko had a solid effort on the mound, and left with a 5-4 lead.
Matthew Odom went 3 for 4 with a pair of doubles, a run scored and two RBIs.
Aaron Treloar went 2 for 3 with a double and an RBI.
St. Francis and Notre Dame will conclude their three-game series today (Wednesday) at 3:30.
Box Score:
SF: 1-0-0-0-4-0-0-(5)
ND: 2-1-0-0-
Records:
St. Francis (1-5, 0-2); Notre Dame (7-0, 2-0)