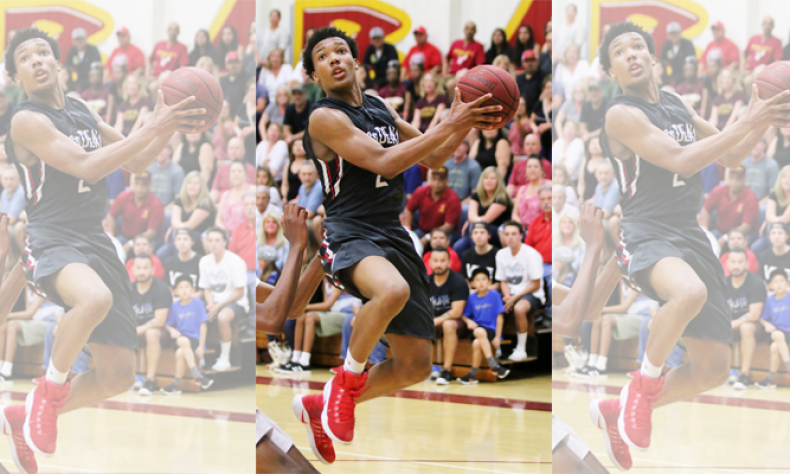 By BRIAN REED-BAIOTTO, Sports Editor After two years of putting up all-star numbers, winning 80-percent of the time he takes the court and proving his doubters wrong night in and night out, it's all come to this. Darius Brown II committed on Friday evening to play his collegiate ball at Cal State Northridge. The Pasadena […]
By BRIAN REED-BAIOTTO, Sports Editor
After two years of putting up all-star numbers, winning 80-percent of the time he takes the court and proving his doubters wrong night in and night out, it's all come to this.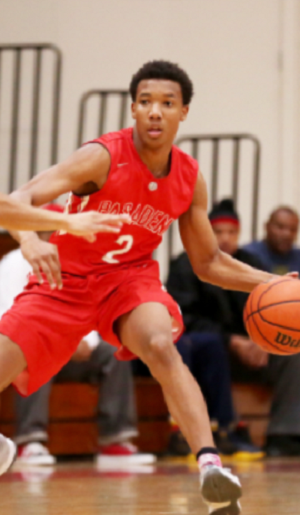 Darius Brown II committed on Friday evening to play his collegiate ball at Cal State Northridge.
The Pasadena High School point guard, and the area's best offensive facilitator can take a deep breath and realize all his hard work had paid off.
He had offers from Biola, Cal State Los Angeles, and interest from the University of San Diego and others, but DBII couldn't turn down the opportunity to play for CSUN coach Mark Gottfried.
From 2011-2017, Gottfried coached in the nation's elite conference (ACC) and against national powers Duke and North Carolina.
Gottfried is getting a smart, unselfish, dedicated and talented leader.
Brown averaged 15 points, 12 assists and 5 steals per night and he broke the school's single-game assist record twice this season.
He had 19 assists in a Pacific League game against Burroughs.
And just last Saturday, Brown topped that with 20 assists in a CIF-SS State Division 1 second-round playoff win over Taft.
Pasadena went 52-15 overall, 24-1 in the Pacific League and 11-4 in the playoffs with DBII running the show over the past two seasons for the Bulldogs.
Quotable:
Darius Brown Senior: "I am extremely relieved, excited and proud of him going through the process and his hard work paying off to get to this point. The fact that he had to work so hard to get this opportunity makes his mother and I very proud. He continued to press forward. He really liked the coaching staff. He's home, he's local, and has a good chance to play for an awesome coach."
Darius Brown II: "CSUN was going through a downfall, and I hope to be part of a new start. I loved the tour and the coach and the school. I am relieved, but not too relieved, because I want to get right back in the gym and continue to grow and improve and get ready to be a college basketball player.
I want to thank everyone at Pasadena High School for helping me reach this moment. Coach Brooks helped me so much, my teammates pushed me to get better and are a big reason I'm here. Every one of them helped me get to this point and I am thankful to each of them. I want to thank my parents (Leah and Darius Brown Senior) for all their support and their unconditional love."
PHS coach Tony Brooks: "I think it's well deserved. The kid has worked extremely hard to get to this point. He realized the most important thing for him and for the team was for him to be a playmaker and he's reaping the benefits of that. He will only get better as he gets his body stronger. I know Northridge and Coach Gottfried and Coach Harrick will be pleased to have him and for some of the best basketball minds in the country."