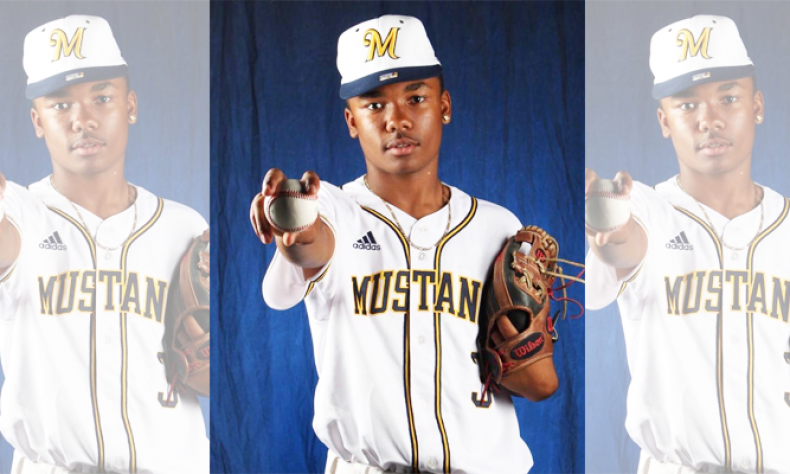 From STAFF REPORTS All season, we've heard and seen the dramatic upturn within the Muir baseball program behind first-year coach Adonis Harrison. And as much as they've made leaps forward, the Mustangs needed to prove they were in this for the long haul and were indeed a playoff contender by earning a signature victory. Muir […]
From STAFF REPORTS
All season, we've heard and seen the dramatic upturn within the Muir baseball program behind first-year coach Adonis Harrison.
And as much as they've made leaps forward, the Mustangs needed to prove they were in this for the long haul and were indeed a playoff contender by earning a signature victory.
Muir got that victory on Friday.
Before getting to that, though, take into account that this same Mustangs' team was one-hit 72 hours ago, or no-hit if you listen to the Burroughs side.
They left Burbank on Tuesday frustrated and somewhat embarrassed because they know they're capable of so much more.
And to their credit, Muir, behind Brian Love on the mound, shut down second-place Burroughs, 7-0, in a Pacific League victory.
Love went the distance, allowing just three hits.
The junior, who also serves as the Muir quarterback on the football program, didn't walk a batter and struck out five Indians' batters.
Valente Vera was the offensive hero.
Vera had a pair of RBI singles and scored twice.
Emiliano Martinez had a two-RBI base hit.
The Harrison brothers both did their part.
Amaris went 1 for 2 with a double, walked twice and scored a run.
Aryonis walked twice, stole three bases and scored twice for the Mustangs.
David Solis added one hit and an RBI and Tyquise Soloman went 1 for 3 and scored once.
Muir will travel to Crescenta Valley on Tuesday at 7 in another Prep League battle.
Quotable:
Muir coach Adonis Harrison: "B-Love is nails. He is an even-keeled guy who just throws strikes and keeps us in games. He is one of the best kids that I've met in my life. These kids deserve all the credit, because they've turned around the program. They love baseball like I do. This is our biggest win so far, and aspirations of the playoffs are there, but we have a long road to go."
Box Score:
B: 0-0-0-0-0-0-0-(0)
M: 4-0-2-0-0-1-X-(7)
Win: Brian Love
Loss: Nicco Chuidian
2B: Amaris Harrison (M)
Records: Burroughs (10-9, 4-2); Muir (7-5-1, 3-3)