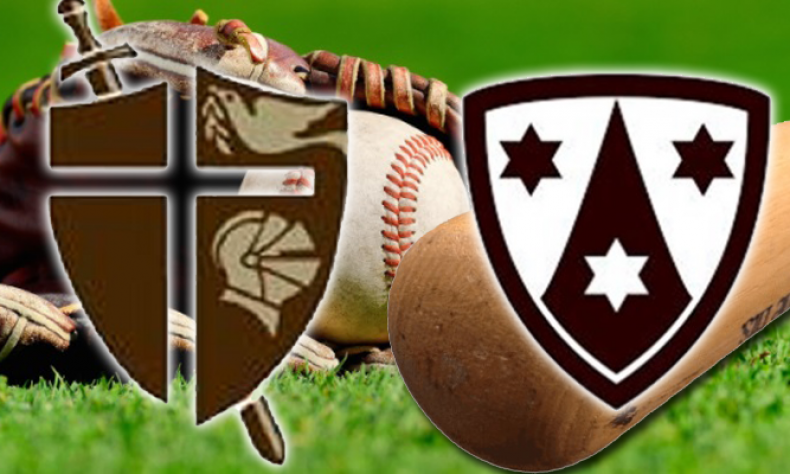 From STAFF REPORTS St. Francis certainly wanted a sweep over last place Crespi this week. But after losing the first of three on Tuesday, the Golden Knights made the most of the series by winning two of the three games with the Celts. Chris Stamos went the distance, scattering eight hits and striking out seven. […]
From STAFF REPORTS
St. Francis certainly wanted a sweep over last place Crespi this week.
But after losing the first of three on Tuesday, the Golden Knights made the most of the series by winning two of the three games with the Celts.
Chris Stamos went the distance, scattering eight hits and striking out seven.
Stamos got some quality defensive backing on Friday and a walk-off hit to collect his fourth win of the season.
Seniors Hayden Byrnes and Will Schmidt made back-to-back over-the-shoulder and diving outfield catches in the top of the sixth inning.
Odom made a key backhand catch at third base in the top of the seventh that was dug out of the dirt by senior first baseman John Politis for the third out.
Brendan Durfee went 3 for 4 with three RBIs, including the game-winning, walk-off single that scored pinch runner Hayden Byrnes.
Byrnes was running for John Spellman, who had a pinch-hit double in the seventh.
Aaron Treloar tripled, had an RBI and run scored and Mikey Kane added one hit, a walk, one run scored and drove in a run on a sac fly.
Matt Odom went 1 for 3, walked, scored once and drove in one run.
Alex Sepulveda and Jacob Greenberg had two hits apiece for Crespi.
The Celts' Lalo Beron and Will Kernochan had two RBIs apiece.
St. Francis will start a three-game series with Chaminade on Tuesday at 3:30
Box Score:
C: 0-0-0-3-2-0-0-(5)
S: 2-0-0-0-3-0-1-(6)
Win: Chris Stamos
Loss: Evan Silva
3B: Aaron Treloar (SF)
2B: Lalo Beron (C), Oliver Gatica (C), Will Kernochan (C), Alex Sepulveda (C), John Spellman (SF)
Records: St. Francis (7-10, 2-4); Crespi (5-14, 1-8)