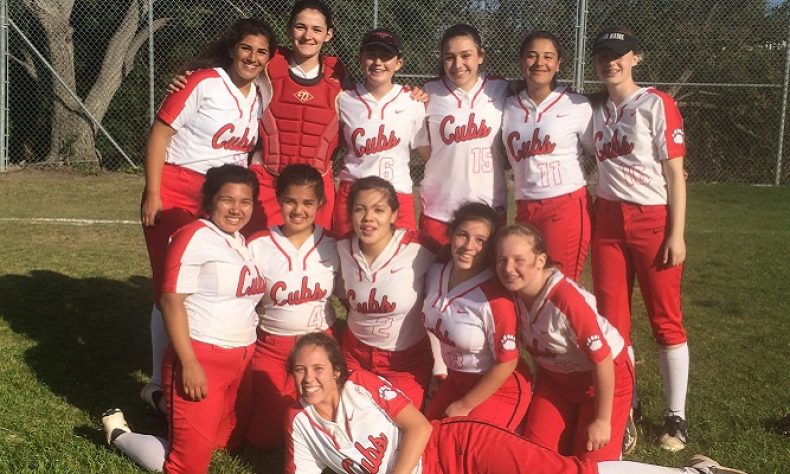 From STAFF REPORTS Jaylin Domingo kept Mayfield undefeated in the Prep League. The junior threw a four-hit shutout and struck out 10 in Friday's 2-0 victory at Chadwick. Domingo also went 1 for 3 at the plate and scored one of the Cubs' two seventh-inning runs. Lauren Clawson went 1 for 3 with a single […]
From STAFF REPORTS
Jaylin Domingo kept Mayfield undefeated in the Prep League.
The junior threw a four-hit shutout and struck out 10 in Friday's 2-0 victory at Chadwick.
Domingo also went 1 for 3 at the plate and scored one of the Cubs' two seventh-inning runs.
Lauren Clawson went 1 for 3 with a single and reached base on an error in the seventh inning.
Clawson and Domingo both scored on a seventh-inning two-run base hit from Julia Watson.
Watson went 2 for 3.
Mayfield will travel to Westridge on Tuesday at 3:30.
Box Score:
M: 0-0-0-0-0-0-2-(2)
C: 0-0-0-0-0-0-0-(0)
Win: Jaylin Domingo
Records: Mayfield (9-2, 4-0); Chadwick (5-2, 3-2)