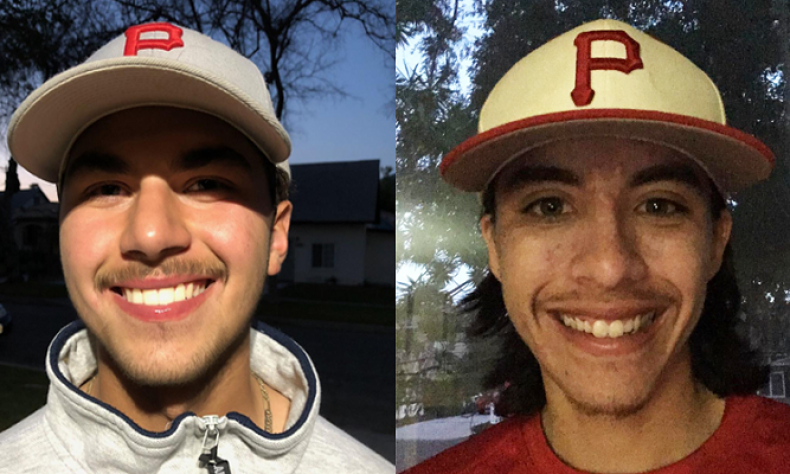 Nik Moran (l) and Jacob Green (r) From STAFF REPORTS Pasadena won its third consecutive Pacific League game Friday after dropping their first three league contests in 2018. Nik Moran earned the victory on the mound by going six innings, allowing two runs (none earned) on four hits and he struck out six. Jacob Green […]
Nik Moran (l) and Jacob Green (r)
From STAFF REPORTS
Pasadena won its third consecutive Pacific League game Friday after dropping their first three league contests in 2018.
Nik Moran earned the victory on the mound by going six innings, allowing two runs (none earned) on four hits and he struck out six.
Jacob Green went 4 for 4 at the plate, scoring once and driving in three runs.
Christian Zambrano had a solid game as well.
Zambrano went 2 for 3 with three runs scored and an RBI.
David Banuelos, Alvie Castro, Steve Lopez and Nik Moran each had one hit, one run and an RBI apiece on Friday for PHS.
David Diaz went 2 for 4 for Hoover, scoring once and driving in a run.
Matt Jovel had one hit and a pair of RBIs for the Tornadoes.
Aaron Marks got the loss after allowing 10 runs (eight earned) on nine hits and over 4 2/3 innings.
Dominic DePasquale worked the seventh for Pasadena, allowing an unearned run on one high and two walks.
Marks walked two and struck out a pair of Bulldogs.
PHS will host Glendale on Tuesday in the first of two games next week with the Nitros (3-12-1, 0-6)
Box Score:
H: 0-0-2-0-0-0-1-(3)
P: 0-0-4-1-5-0-X-(10)
Win: Nik Moran
Loss: Aaron Marks
2B: David Banuelos (P)
Records: Hoover (1-16, 0-6); Pasadena (12-7, 3-3)