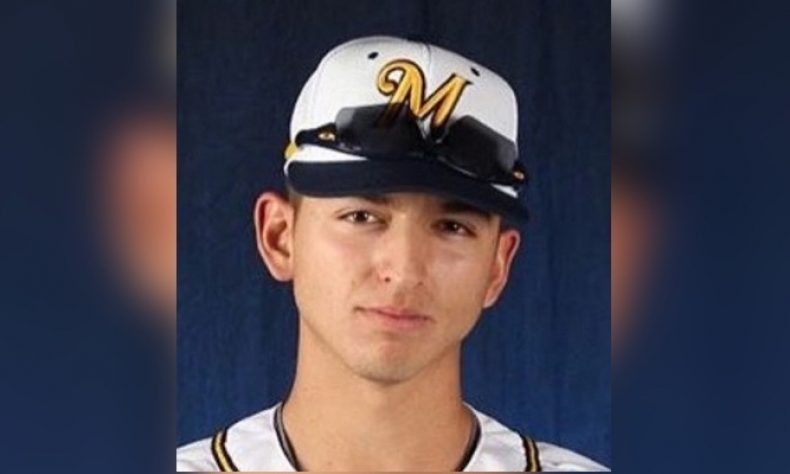 By Brian Reed-Baiotto, Sports Editor The drought is over. The hype was real. Muir's baseball program is a playoff team. And it's the first postseason bid since their 41-year old, first-year coach Adonis Harrison was just six years old. Valente Vera was the hero for the Mustangs. The senior went the distance and shut out […]
By Brian Reed-Baiotto, Sports Editor
The drought is over.
The hype was real.
Muir's baseball program is a playoff team.
And it's the first postseason bid since their 41-year old, first-year coach Adonis Harrison was just six years old.
Valente Vera was the hero for the Mustangs.
The senior went the distance and shut out their bitter rivals from PHS, 5-0.
The win clinches a playoff spot, as mentioned above, because the Mustangs now hold a one-game lead over Burroughs for third place.
A top-four finish is all they needed to punch their ticket.
But back to Vera.
He scattered five hits, walked two and struck out five over his 95-pitch outing.
Aryonis Harrison went 2 for 4, including a double, and the junior scored once and had an RBI.
Ely Resendiz had one hit and scored and KeyShawn Spicer had an RBI ground out.
Vera went 1 for 4 at the plate and David Solis singled, scored and drove in a run.
Amaris Harrison walked twice an scored two runs for Muir.
As for the PHS offense, Alvie Castro was most of it.
The Bulldogs star senior had three of PHS' five hits against Vera, going 3 for 3 on Tuesday.
Hugo Escobedo and Christian Perez both had singles for Pasadena.
Nik Moran, who got the start after Jacob Green was ruled ineligible on Monday, got the loss after allowing four runs (three earned) on three hits over three innings.
Moran walked three and struck out four.
Steve Lopez went three innings as well for PHS, and surrendered one run on two hits.
Lopez walked one and fanned three.
Pasadena, thanks to Burroughs' 5-2 victory over Burbank on Tuesday, is now in fifth place and one-game back of the Indians for that fourth and final automatic CIF playoff bid from the Pacific League.
Muir ace Brian Love (5-1, 1.29 ERA) will face off with Pasadena ace Alvie Castro (6-2, 1.00 ERA) on Friday at 3:30 at PHS in the regular season finale for both schools.
Muir enters Friday's showdown at PHS on a five-game league winning streak, and the Bulldogs have lost four straight Pacific League contests.
Quotable:
Muir coach Adonis Harrison: "Valente was awesome today. He pitched incredibly well, and he continues to give us even more than we could have expected out of him. He works hard and deserves all the praise and attention he's earned. I love that kid."
Box Score:
PHS: 0-0-0-0-0-0-0-(0)
MHS: 3-1-0-0-0-1-X-(5)
Win: Valente Vera
Loss: Nik Moran
2B: Aryonis Harrison (M)
Records: Pasadena (15-11, 6-7); Muir (12-7-1, 8-5)