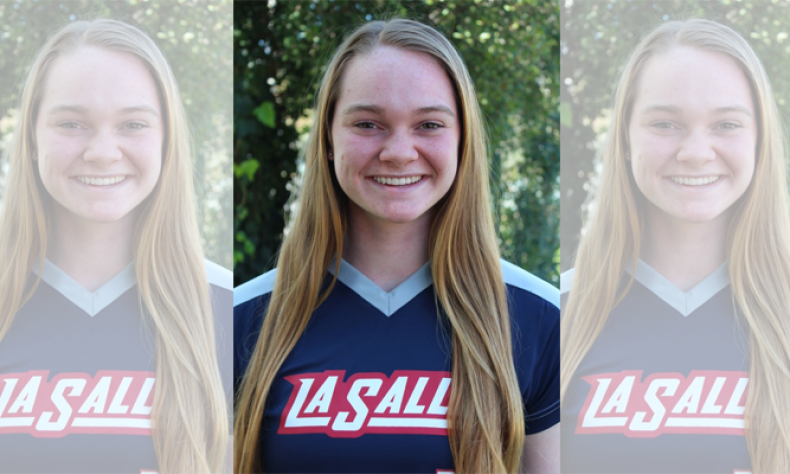 From STAFF REPORTS The 2018 softball season didn't go as well as La Salle had hoped, but the Lancers young program has shown signs of hope for the future. And that included Thursday's decimation of The Webb Schools, 30-0, in their season finale. Collette Allen was incredible. Allen threw a five-inning no-hitter and struck out […]
From STAFF REPORTS
The 2018 softball season didn't go as well as La Salle had hoped, but the Lancers young program has shown signs of hope for the future.
And that included Thursday's decimation of The Webb Schools, 30-0, in their season finale.
Collette Allen was incredible.
Allen threw a five-inning no-hitter and struck out 14.
Let's go back to that for a moment. Fourteen of the 15 outs she registered were via strikeout.
Allen wasn't done yet, though.
At the plate, she went 2 for 4 with four runs scored and five RBIs.
Four of the five came on a grand slam shot from Allen.
Kat Yuzefpolsky finished 2 for 5 with a double, three runs scored and four RBIs.
Grace Fosselman had two hits, scored four times and drove in three.
Sophia Sansone added two hits, two RBIs and she scored three times.
Jackie Castro singled, doubled and scored three times.
Mary Costa was 2 for 5 with a run and three RBIs.
Samantha Dilluvio had one base hit and three runs.
Bella Marez added one hit and two runs scored.
Christine Holguin finished 1 for 2 with a walk, two runs scored and an RBI.
Danielle Kurkdijian scored once and had an RBI.
Kate Mena walked three times and scored three runs.
Box Score:
La Salle: 5-7-2-10-6-(30)
Webb: 0-0-0-0-0-(0)
Win: Collette Allen
Loss: Kaitlyn DeArmas
HR: Collette Allen (LS)
2B: Jackie Castro (LS), Mary Costa (LS), Kat Yuzefpolsky (LS), Grace Fosselman (LS)
Records: La Salle (10-11); The Webb Schools (2-17)