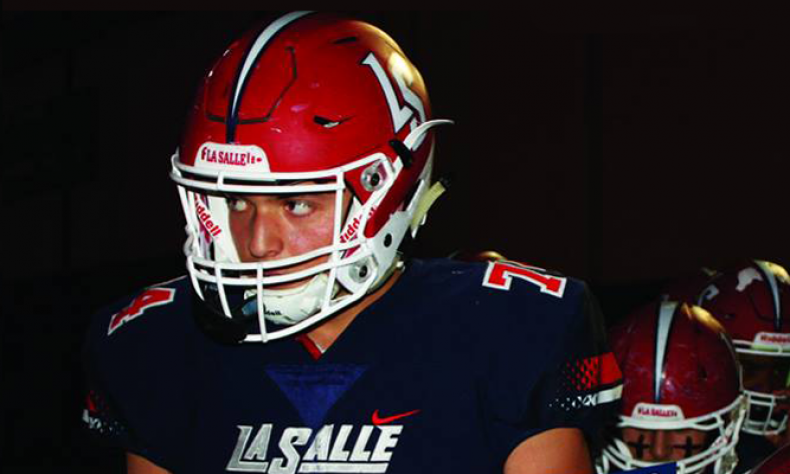 From STAFF REPORTS First-year La Salle football coach Andrew Pankow is reaching out to the community and inviting athletes to the program's free football clinic this Saturday. Any area athlete that is currently between the fourth and eighth grades are eligible. The check in time is 8:30 a.m. and the clinic will begin at 9. […]
From STAFF REPORTS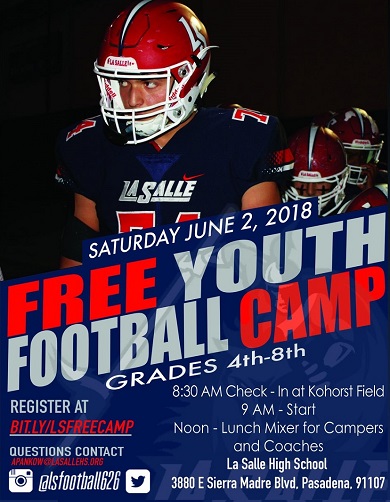 First-year La Salle football coach Andrew Pankow is reaching out to the community and inviting athletes to the program's free football clinic this Saturday.
Any area athlete that is currently between the fourth and eighth grades are eligible.
The check in time is 8:30 a.m. and the clinic will begin at 9.
The La Salle coaching staff is committed to helping the area's youth stay ahead of the curve as well as preparing them for the eventual high school careers.
To register, go to www.bit.ly/lsfreecamp
Pankow encourages parents and athletes with any questions about the camp to contact him via email: Apankow@lasallehs.org
La Salle High School is located at 3880 E. Sierra Madre Boulevard in Pasadena.
Quotable:
La Salle football coach Andrew Pankow: "We are providing this clinic to help young athletes develop strong fundamentals for the game football. Our staff has a wealth of knowledge that we want to share with our local youth. We are also providing this clinic to help create stronger bonds within our community. I hope that each athlete that attends our clinic walks away with a better knowledge and passion for the game of football. I hope they learn skills and techniques that will set a strong foundation for them to build upon as they continue their athletic careers."