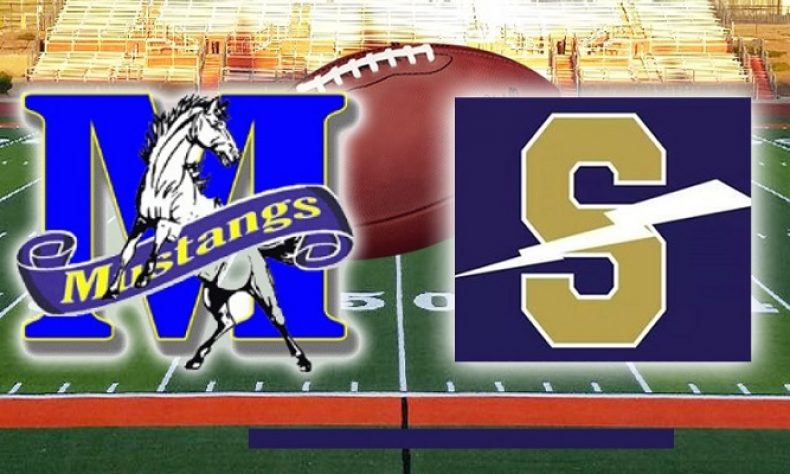 From STAFF REPORTS Muir flew out to Northern California to take on Stellar Prep in Oakland Friday evening. The Mustangs were coming off a huge victory at Charter Oak in week zero and hadn't played since then because they had a bye on August 24. Early on, Muir saw one of its players ejected for […]
From STAFF REPORTS
Muir flew out to Northern California to take on Stellar Prep in Oakland Friday evening.
The Mustangs were coming off a huge victory at Charter Oak in week zero and hadn't played since then because they had a bye on August 24.
Early on, Muir saw one of its players ejected for fighting, but they composed themselves as a group and took control of the game.
The Mustangs' star quarterback, Brian Love, had two touchdowns and the Mustangs had a 29-6 lead.
But as the third quarter got underway, according to those from Muir, Stellar Prep started to get real chippy, took several cheap shots after plays and did a lot of talking, and despite the fact that they were trailing by 22 points.
After what Muir described as one too many cheap shots after the play, and in cases where their players could have been seriously injured, a full-scale brawl broke out and the refs called the game.
Muir said the refs made the right call in ending the contest because it was that bad of a scene in Oakland and it wasn't going to get better, as they saw it.
In spite of the big lead, Muir coach Antyone Sims doesn't know what CIF is going to do about the outcome.
Will the Mustangs be awarded the win since they were up big to move to 2-0 on the season or will both teams be penalized.
Stay tuned, as we will update the story as information is gathered.
As of midnight on Friday, the Muir coach, players and families are left guessing as to what will happen next.