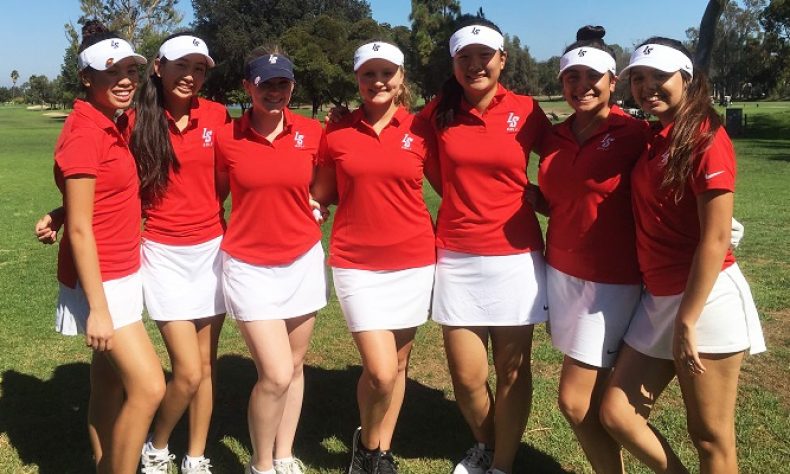 From STAFF REPORTS La Salle might have fallen short Monday. Coach Steve Haderlein, though, was upbeat about the improvements and consistency his players are showing. The Lancers did drop a nonleague match at the Lakewood Golf Club, however, they saw three players shoot under 50. In the end, St. Anthony earned the 237-260 victory. Makenna […]
From STAFF REPORTS
La Salle might have fallen short Monday.
Coach Steve Haderlein, though, was upbeat about the improvements and consistency his players are showing.
The Lancers did drop a nonleague match at the Lakewood Golf Club, however, they saw three players shoot under 50.
In the end, St. Anthony earned the 237-260 victory.
Makenna Hicks has led La Salle all season, and did again on Monday with her 47.
But unlike many times in the recent past, her teammates are catching up to the star senior, which is good for the program.
Vicky Wang shot a 48 and Josephine Lo finished with a 49.
Kayla Mena was fourth with a 56 and Ahtziri Rios-Aguirre shot a 60.
Quotable:
La Salle coach Steve Haderlein: "I would have liked to have seen a win, but we played better today and did so on a course that we hadn't seen before. Makenna was solid again, and Vicky had a career-best, and we had three players break 50. There was good improvement and we're looking forward to getting back home for our league opener on Wednesday against St. Paul."