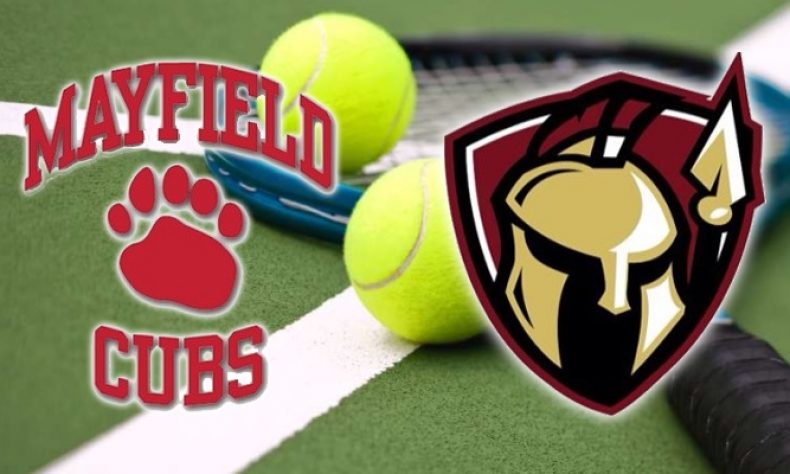 From STAFF REPORTS The Mayfield girls tennis program has arguably the area's best singles player in senior Lauren Panajotovic. But the stars of Tuesday's nonleague match with Alemany was their doubles teams. They won 8 of their 9 matches and it led the Cubs to a 13-5 victory. The No. 1 doubles team of sisters, […]
From STAFF REPORTS
The Mayfield girls tennis program has arguably the area's best singles player in senior Lauren Panajotovic.
But the stars of Tuesday's nonleague match with Alemany was their doubles teams.
They won 8 of their 9 matches and it led the Cubs to a 13-5 victory.
The No. 1 doubles team of sisters, Ashlinn and Elise Kingston, went 3-0, by scores of 6-4, 6-2 and 6-0.
Alexia Saigh and Rebecca Leiva also won all three matches and only dropped one game the entire day.
Solunna Nwankwo and Merivelle Hannah went 2-0.
Panajotovic cruised to a sweep herself in singles competition.
She won by scores of 6-2, 6-0 and 6-0.
Mayfield will host Westridge on Thursday in the Prep League opener.