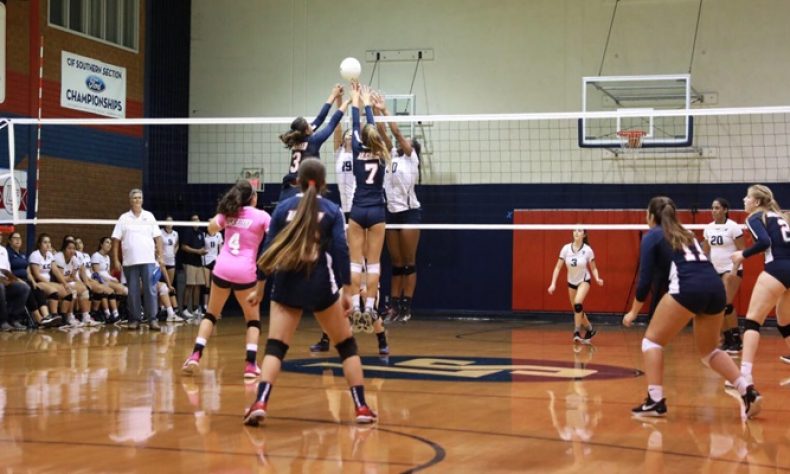 From STAFF REPORTS La Salle improved to 2-0 in Del Rey League play Tuesday evening. The Lancers hosted St. Paul and took control early. La Salle earned the three-game sweep by scores of 25-19, 25-12 and 25-23. Chloe Howell, as she almost always does, led the La Salle offense with a team-best 11 kills. Howell […]
From STAFF REPORTS
La Salle improved to 2-0 in Del Rey League play Tuesday evening.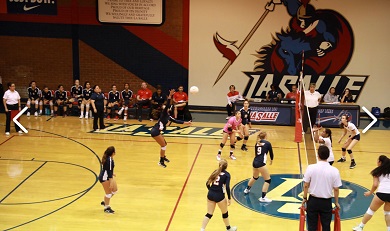 The Lancers hosted St. Paul and took control early.
La Salle earned the three-game sweep by scores of 25-19, 25-12 and 25-23.
Chloe Howell, as she almost always does, led the La Salle offense with a team-best 11 kills.
Howell also added 14 digs and 3 aces.
Anna Nuzzi contributed 6 kills, and both Carly Kejmar and Elle Harrity had five kills apiece.
Alessandra Perez and Kejmar combined for 26 assists.
Vanessa Ramirez led the Lancers with 24 digs and Crystal Ramirez had 21 digs.
La Salle will head to Torrance on Thursday to take on Bishop Montgomery in another league match up.
Records: St. Paul (16-4 overall, 0-1 in league); La Salle (12-4, 2-0)