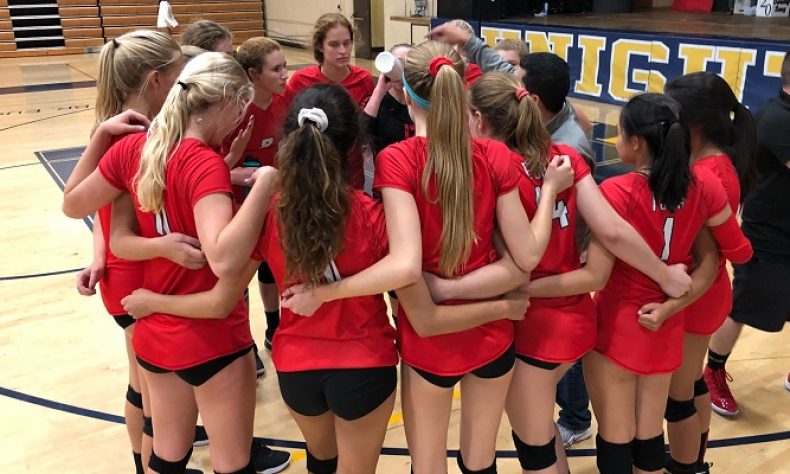 From STAFF REPORTS Flintridge Sacred Heart didn't just earn its first Mission League victory of the season, the Tologs did so on the road. FSHA earned a huge, four-set victory at Notre Dame of Sherman Oaks. The Tologs won by scores of 25-22, 25-27, 25-18 and 25-23 Tuesday night. Peyton DeJardin led the way with […]
From STAFF REPORTS
Flintridge Sacred Heart didn't just earn its first Mission League victory of the season, the Tologs did so on the road.
FSHA earned a huge, four-set victory at Notre Dame of Sherman Oaks.
The Tologs won by scores of 25-22, 25-27, 25-18 and 25-23 Tuesday night.
Peyton DeJardin led the way with 17 kills.
Dani Thomas-Nathan played huge with 15 kills for the Tologs.
In her first game, Emmie Barnard had 28 assists.
Ryan Dubb added 10 digs and Julia Powers finished with 8 blocks.
FSHA will compete this weekend in Las Vegas in the Durango Classic.
And then the Tologs will host Marlborough next Tuesday at 6 in another Mission League battle.
Quotable:
FSHA coach Trent Tcheng: "It was your typical great Mission League match. Both teams were loaded with talent and it was a grueling match, with each team trying to somehow gain momentum. Our team played our best match of the year and we had some key girls step up off the bench for us. And we look to continue to get better as we head to Vegas this weekend."
Records: FSHA (9-2, 1-1); Notre Dame (7-1, 0-1)