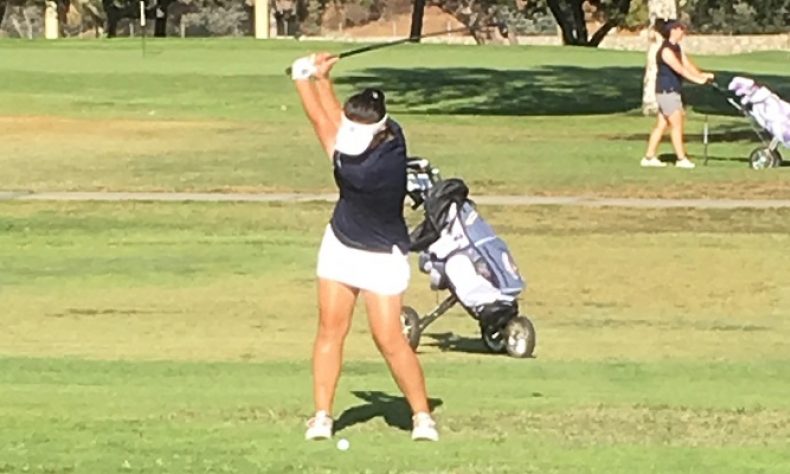 Vicky Wang of La Salle Takes A Shot vs St. Paul From STAFF REPORTS La Salle bounced back from a pair of losses in a big way. The Lancers opened up Del Rey League play in style. They defeated St. Paul by a score of 277-322 at the Brookside Golf Course on Wednesday. Makenna Hicks […]
Vicky Wang of La Salle Takes A Shot vs St. Paul
From STAFF REPORTS
La Salle bounced back from a pair of losses in a big way.
The Lancers opened up Del Rey League play in style.
They defeated St. Paul by a score of 277-322 at the Brookside Golf Course on Wednesday.
Makenna Hicks shot a team-low 53.
Both Vicky Wang and Josephine Lo were just one shot back of Hicks, and finished with a 54.
Ahtziri Rios Aguirre shot a 55 and Sophie Woodman rounded out the Lancers' top five with her 61.
La Salle will travel to take on Pomona Catholic this coming Monday in another league match.
Quotable:
La Salle coach Steve Haderlein: "Great to start league 1-0. We had four players break fifty and Sophie just a couple strokes away. The hard work is showing up as improvement across the board. Monday's match against Pomona Catholic on the road will be a great test for our improving team."