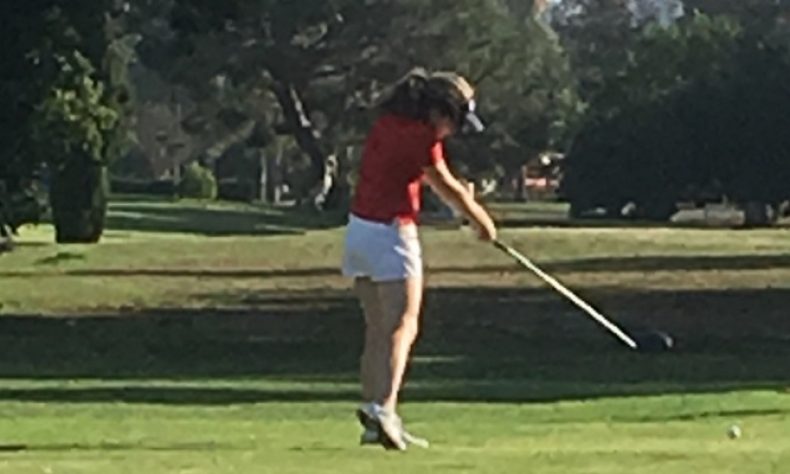 Top: Makenna Hicks From STAFF REPORTS It must have been pretty nice to get their best player back. Last week, No. 1 player Makenna Hicks was sick and her teammates battled but eventually fell to Bishop Amat in a Del Rey League match. If was their first league loss of the season. With Hicks back […]
Top: Makenna Hicks
From STAFF REPORTS
It must have been pretty nice to get their best player back.
Last week, No. 1 player Makenna Hicks was sick and her teammates battled but eventually fell to Bishop Amat in a Del Rey League match.
If was their first league loss of the season.
With Hicks back on Monday, however, La Salle got back on track.
The Lancers earned a road victory and improved to 3-1 in league play.
La Salle defeated St. Paul, 265-299, Monday, at Whittier Narrows Golf Course.
Makenna Hicks shot a team-low 45, which was 10 shots better than the next closest teammate, which were Numbers 2-5, each of whom shot 55 on Monday.
They included Sophie Woodman, Vicky Wang, Ahtziri Rios-Aguirre and Josephine Lo
Quotable:
La Salle coach Steve Haderlein: "We had some positives out there today. We improved to 3-1 in league, picked up a win on the road and continued getting improvement individually, with four players shooting a 55. We just need to keep this going."