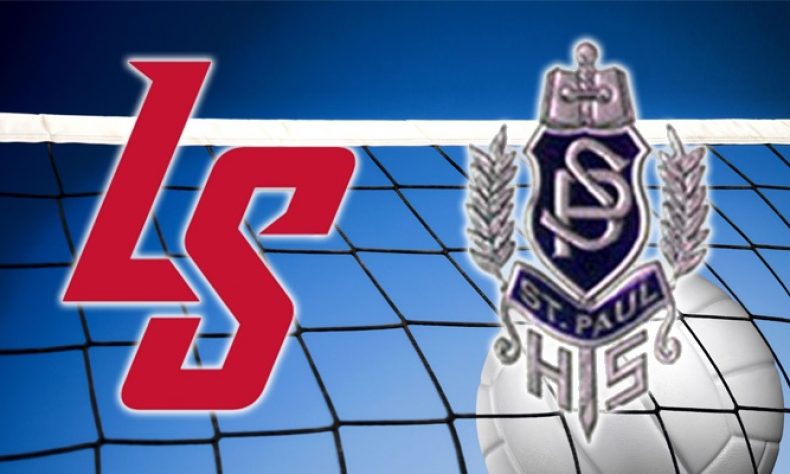 From STAFF REPORTS The La Salle girls volleyball program finds itself in an unusual position. La Salle has earned CIF-SS playoff berths every season dating back to 2008 and they've won two CIF championships over that stretch. But that doesn't look to be the case in 2018. After two wins to start Del Rey League […]
From STAFF REPORTS
The La Salle girls volleyball program finds itself in an unusual position.
La Salle has earned CIF-SS playoff berths every season dating back to 2008 and they've won two CIF championships over that stretch.
But that doesn't look to be the case in 2018.
After two wins to start Del Rey League play, La Salle lost its fourth consecutive league match on Thursday night.
St. Paul won by scores of 25-18, 25-20, 17-25 and 25-20.
The loss allowed St. Paul to leapfrog La Salle into third place and drops the Lancers to fourth in the five-team league.
Before reading too much into it, it is imperative to know that La Salle's leading offensive player, Chloe Howell, and three-year varsity starter Vanessa Ramirez have not been in the lineup recently due to injury.
Elle Harrity did her best to pick up the slack and led the Lancers with 19 kills.
Carly Kejmar and Alessandra Perez combined for 36 of La Salle's 41 assists.
And Crystal Ramirez and Hayley Patino combined for 41 of the Lancers' 79 digs.
La Salle will face Garey on Saturday morning in the Gabrielino Tournament.
The Lancers will finish out the regular season with a pair of league matches.
La Salle hosts Bishop Montgomery on Tuesday night and then the Lancers will make a trip out to Lakewood to take on first-place St. Joseph on Thursday evening.
Del Rey League Standings:
St. Joseph (22-5 overall, 4-0 in league)
Bishop Montgomery (13-8, 3-1)
St. Paul (23-8, 2-3)
La Salle (14-9, 2-4)
St. Anthony (16-8, 1-4)