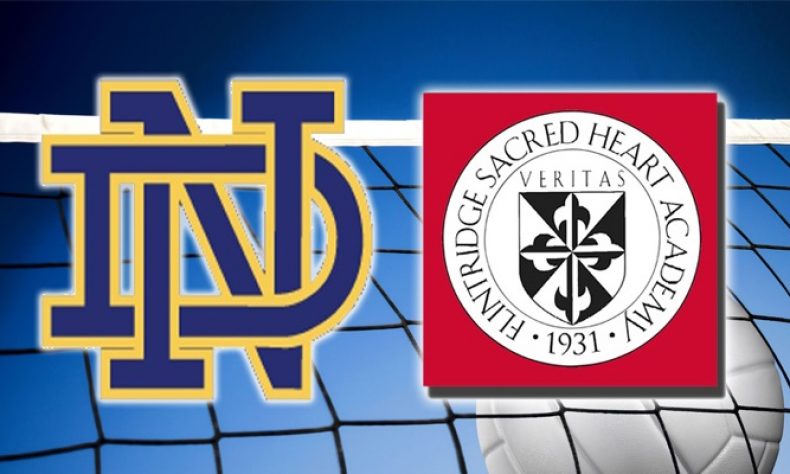 From STAFF REPORTS FSHA had the chance Thursday evening to leave their court in possession of third place in the Mission League hierarchy, and with just two league matches remaining. But Notre Dame of Sherman Oaks had other ideas. The Knights defeated the Tologs in four games and dropped FSHA to fourth place in the […]
From STAFF REPORTS
FSHA had the chance Thursday evening to leave their court in possession of third place in the Mission League hierarchy, and with just two league matches remaining.
But Notre Dame of Sherman Oaks had other ideas.
The Knights defeated the Tologs in four games and dropped FSHA to fourth place in the five-team Mission League.
Notre Dame won by scores of 25-18, 13-25, 25-14 and 25-21.
Dani Thomas-Nathan had a team-best 15 kills.
Megan Lund added 9 kills for the Tologs.
Sophomore Emmie Barnard led FSHA with 40 assists.
After the Tologs compete over the weekend in the Crescenta Valley Tournament, FSHA has another tournament next week at the So Cal Invitational.
FSHA finishes out its Mission League and regular-season schedule with a home match Oct. 9 against Harvard-Westlake, and then travel to Los Angeles to battle first-place Marymount on Oct. 11.
Mission League Standings:
Marymount (23-6 overall, 3-0 in league)
Harvard-Westlake (21-7, 3-1)
Notre Dame (13-4, 3-1)
FSHA (13-8, 2-3)
Marlborough (9-7, 0-5)