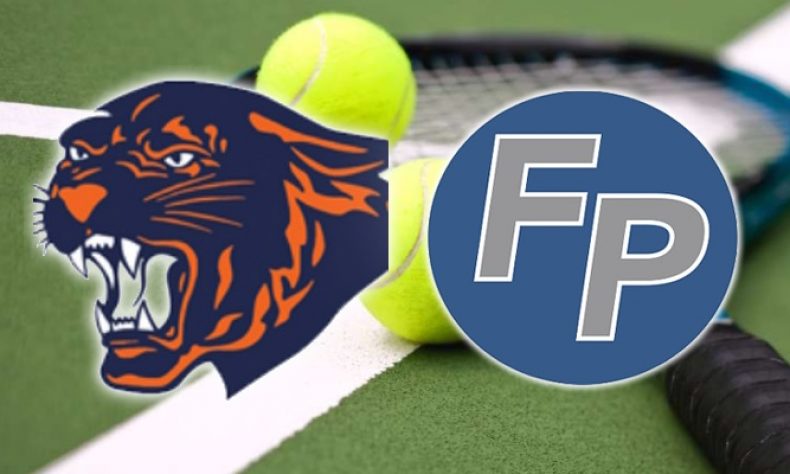 From STAFF REPORTS Poly won its third consecutive Prep League match of the 2018 season when they defeated Flintridge Prep, 14-4, at the Arcadia Tennis Center on Tuesday afternoon. The Panthers' No. 1 singles player, Noelle Daves swept her Rebels' opponents. Poly's No. 2, Elisabeth Bogard also won each of her three matches. Ella Wu-Ancipink […]
From STAFF REPORTS
Poly won its third consecutive Prep League match of the 2018 season when they defeated Flintridge Prep, 14-4, at the Arcadia Tennis Center on Tuesday afternoon.
The Panthers' No. 1 singles player, Noelle Daves swept her Rebels' opponents.
Poly's No. 2, Elisabeth Bogard also won each of her three matches.
Ella Wu-Ancipink got called up from JV and filled in for the Panthers' No. 1 doubles team, and won her first career match at the varsity level.
There weren't a lot of highlights Tuesday for Prep.
But one that motivated the Rebels' players was a come-from-behind doubles match that saw Audrey Ouh and her partner, Jackie Hsu, earn a 7-5 victory.
Ouh and Hsu serve as Prep's No. 1 doubles team.
Poly will take on Mayfield Thursday at 3:30 in an away match.
Prep will host Chadwick on Thursday at 3:30.
Quotable:
Poly coach Natalie McNall: "These girls have such a positive attitude on and off the court and I believe it's what has helped them stay focused and optimistic throughout the season."
Records: Flintridge Prep (3-6 overall, 0-3 in league); Poly (4-0-1, 3-0)