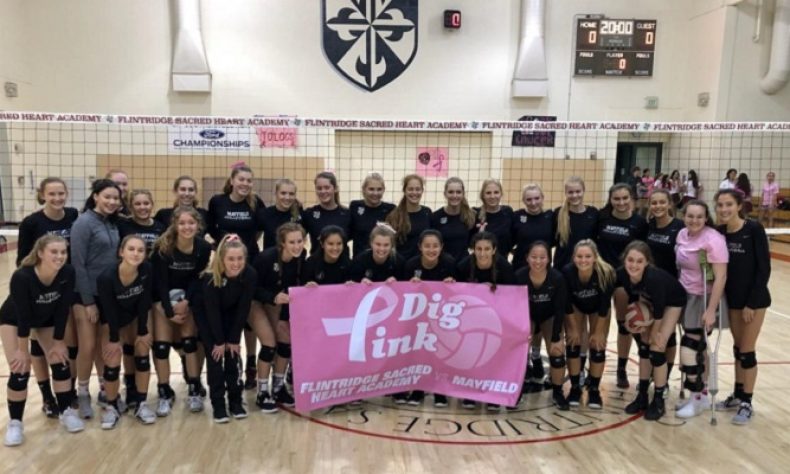 From STAFF REPORTS It might sound odd to say that both the winner and loser of a three-game sweep will benefit from the match, but such was the case on Wednesday for both FSHA and visiting Mayfield. The Tologs swept the Cubs by scores of 25-16, 25-17 and 25-19. in a late-season nonleague match. It […]
From STAFF REPORTS
It might sound odd to say that both the winner and loser of a three-game sweep will benefit from the match, but such was the case on Wednesday for both FSHA and visiting Mayfield.
The Tologs swept the Cubs by scores of 25-16, 25-17 and 25-19. in a late-season nonleague match.
It was labeled a 'Dig Pink Match' in honor of the fight against and awareness for Breast Cancer.
The victory is something FSHA hopes will give them momentum as they finish out the final three matches of their Mission League schedule.
For Mayfield, as they enter the CIF-SS Division 4 playoffs, a battles against a Division 1 program is only going to make them stronger for the postseason.
FSHA was led offensively by Dani Thomas-Nathan, and her 11 kills and .474 hitting percentage.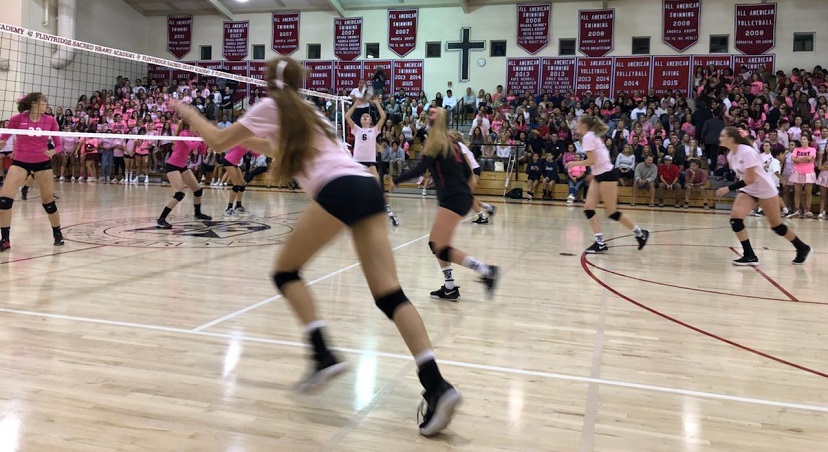 Megan Lund added 9 kills and Peyton DeJardin finished with 5 kills and hit .500 Wednesday night.
Ryan Dubb contributed 8 digs and Emmie Barnard had 3 aces and 22 assists.
Emerson Gohrick and Catie Sanchez both had 6 kills apiece for Mayfield.
Maeve Davitt added 20 digs for the Cubs.
FSHA will travel to Marlborough Thursday (Oct. 4), and then finish up their Mission League schedule next week.
The Tologs host Harvard-Westlake next Tuesday, and travel to Marymount on Thursday night.
Mayfield will host last-place Rio Hondo Prep Thursday (Oct. 4) at 5:30, and then next week the Cubs will travel to Westridge on Tuesday to complete their Prep League schedule.
If they win out, and barring a Chadwick upset of Poly, the Cubs would finish in second place.
If the Dolphins defeat the Panthers at home on Thursday and Mayfield wins out, Poly and Mayfield would be co-champions.
The Cubs swept the Panthers in late August and Poly defeated Mayfield in four games a couple weeks back.
Records: Mayfield (16-8); FSHA (18-10)